Sarah Jessica Parker's Met Gala ensemble shamed by social media users saying she looked 'old'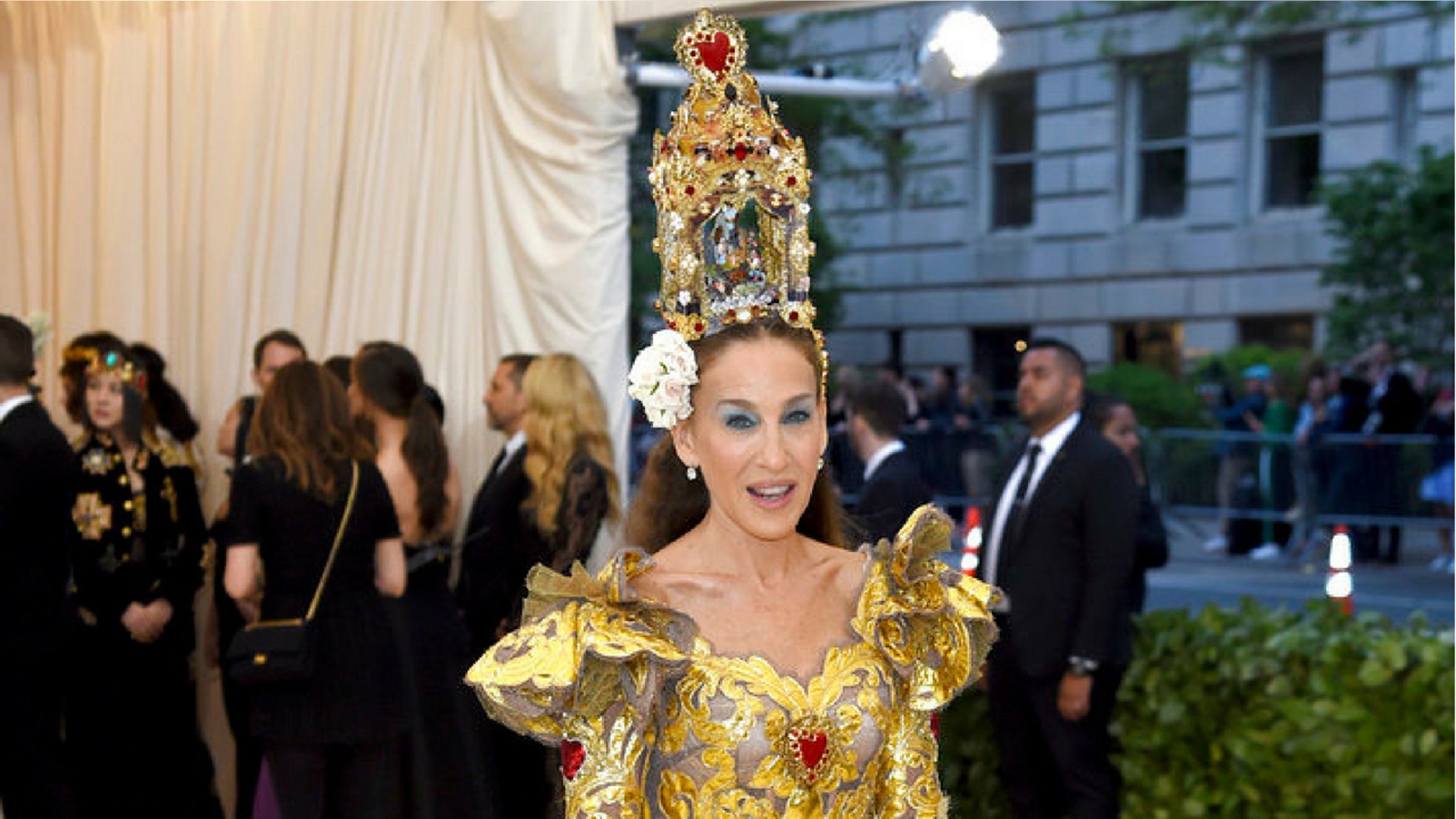 Sarah Jessica Parker was shamed by social media users who said the actress looked "old" walking the red carpet after close-up photos of her face were posted online.
The "Sex and the City" star walked the red carpet in an intricate gold Dolce & Gabbana gown with an attention-grabbing headpiece of a nativity scene. Parker's look fit the gala's theme, "Heavenly Bodies: Fashion and the Catholic Imagination," perfectly — but people weren't focused on her outfit. Social media users focused on her face and said she "looked 100 years old."
"Why does Sarah Jessica Parker look 100 years old?" one woman tweeted.
Another woman wrote, "Sarah Jessica Parker looks 89 years old.. I love her style and she will always give LOOKS.. but LORDT (sic).. it's like she never had a glass of water or a vitamin"
In another Instagram post by Dolce & Gabbana's co-founder Stefano Gabbana, users trolled the actress, with one person saying she was "looking more and more like a drag queen."
"Wow!!!! I use to think she was so pretty!!!! Plastic surgery is not 4 everybody," one person said.
Another commenter said, "Hopefully this is just a bad picture of her, if not she is not aging well and that's unfortunate."
"She looks old because of the damn heavy head piece she's wearing . People look at the effort she's making just to keep the thing up," someone said.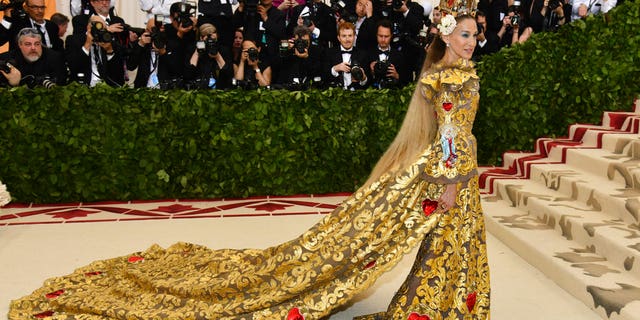 "Why is she looking so wrinkled like [half frowning emoji]," a comment read.
One person wrote, "Omg she looks 80"
Many people also hit back at critics for commenting on Parker's look. Others blamed the photo's lighting and the makeup artist who some claimed did a "dreadful" job.
"What's wrong with aging? We all age differently. Who wants to see the mannequin look when they over do the face lifts? She's human, she has to age leave her alone. Everyone ages different," one user wrote.
A person wrote, "The eye makeup is dreadful - all you see are two small black eye sockets. And that outfit.... It is not so much her age as it is this get up!"
"I still love her despite these mean comments about her looking a century old," another comment read.
Parker, who attended the event at New York City's Metropolitan Museum of Art with "Bravo" star Andy Cohen, posted several photos and posts on Monday getting ready for the gala and walking into the star-studded red carpet.