Sarah Jessica Parker calls Kim Cattrall comments 'hurtful' in ongoing feud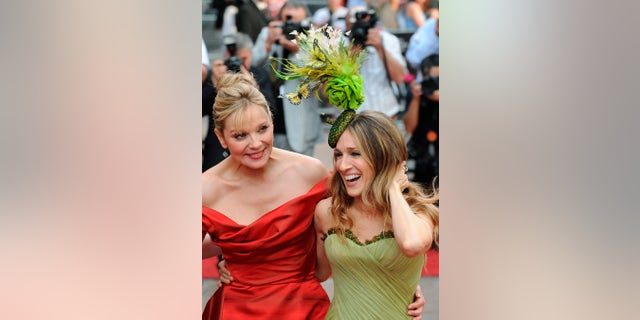 Sarah Jessica Parker opened up about her soured relationship with "Sex and the City" co-star Kim Cattrall, calling their ongoing feud "hurtful."
Parker graced the cover of People's February issue, in which she opened about what has made her 20-year marriage to actor Matthew Broderick work, her relationship with her three children and her relationship with Cattrall.
"I never talked about it, except [to say] that some of us were disappointed [about the movie not happening]," Parker said to People. "But I never responded to the conversation Kim had with Piers Morgan, where she said things that were really hurtful about me. We had this experience and it was amazing, and nothing will ever be like it. We had a connection with an audience, and we had a connection with the city and with this crew, and we got to tell these crazy stories with each other. So I don't want to mess with that. I couldn't imagine anyone else playing that part."
Things between the frenemies ignited after Cattrall announced the death of her brother Christopher on social media last week, and the star was not pleased with Parker's sympathy.
Parker shared her condolences on social media and said, "Dearest Kim, my love and condolences to you and yours and Godspeed to your beloved brother. Xx."
But Cattrall lashed back at Parker's comment and shared an Instagram post asking her to "stop exploiting our tragedy in order to restore your 'nice girl' persona" in addition to sharing New York Post article detailing the "mean-girls" culture encouraged by Parker.
The rebirth of the Cattrall-Parker feud stems from the official confirmation that a "Sex and the City 3" movie would not be happening after Cattrall made the decision that she would not reprise her famous role as Samantha Jones back in October.