Ryan Seacrest and Julianne Hough break up: Saddest celeb split?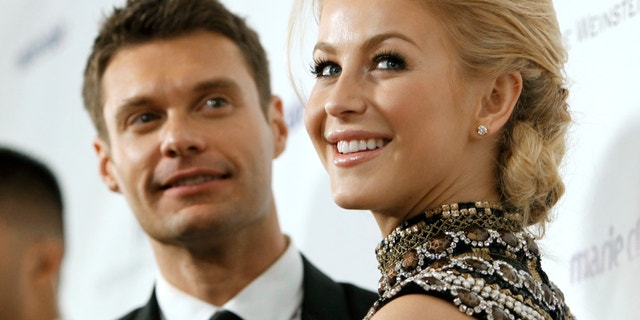 They were like a fairy-tale couple: wholesome and fresh-faced despite their 14-year age difference. And so cute together.
But now, after a two-year romance, 38-year-old Ryan Seacrest and 24-year-old Julianne Hough are taking a break and living apart, sources confirm to People. So what went wrong? Insiders blame their busy work schedules.
SODAHEAD SLIDESHOW: See the saddest celebrity splits.
Meanwhile, in happier news, Danny DeVito and Rhea Perlman are back together after separating last fall, People reports. We were crushed to hear the comedy couple was calling it quits after 30 years of marriage, but now they're reportedly working on their relationship. Too bad we can't say the same about Heidi Klum and Seal. The model and musician were always all over each other (and constantly renewing their wedding vows), but they announced their shocking split last January. Ditto for Amy Poehler and Will Arnett — last September the funny pair announced their separation after nine years of marriage and two kids.
PHOTOS: See the latest celebrity pictures to hit the Internet.
We were also stunned when Susan Sarandon and Tim Robbins parted in 2009 after 21 years of non-wedded bliss.
From the end of Brad and Jen's seven-year romance to Reese and Ryan's divorce, let us know: Which celeb split was the saddest?