Julianne Hough says she was physically abused as a child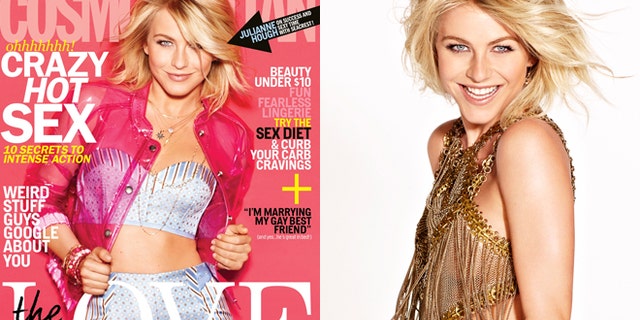 NEW YORK – For actress and dancer Julianne Hough, her latest role in the film "Safe Haven" was a personal one.
Hough plays a victim of abuse in the film adaptation of the well-known Nicholas Sparks novel, and in the February issue of Cosmopolitan, the "Dancing With the Stars" champ revealed she was a victim of abuse when she was younger and living in the U.K.
"While I was in London, I was abused, mentally, physically, everything," she told the magazine.
She said the abuse got worse as she got older, "when I started hitting puberty, when I started becoming a woman and stopped being a little girl."
Hough said she was made to believe leaving London would lead to the demise of her career.
"I was told if I ever went back to the United States, three things were going to happen. One: I was going to amount to nothing. Two: I was going to work at Whataburger. And three: I was going to end up a slut. So, it was like, I can't go back. I have to be this person."
She added that she was a child at the time and was away from her parents to study dance at the prestigious Italia Conti Academy of Arts.
"I was 10 years old looking like I was 28, being a very sensual dancer. I was a tormented little kid who had to put on this sexy facade because that was my job and my life. But my heart was the same, and I was this innocent little girl. I wanted so much love."
Now, she has overcome her past and found love with "American Idol" host Ryan Seacrest.
"We love what we do. We take pride in giving it our all, but then when we're alone, we really focus in on going to dinners and being extra-romantic and affectionate and just being there for each other."