Ryan Seacrest and Julianne Hough on British Airways flight that had to emergency land in Vegas?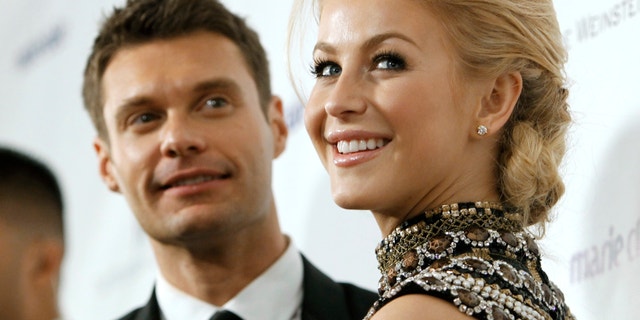 A British Airways plane headed to London had to make an emergency landing in Las Vegas late Thursday after fumes were reported in the cockpit, Fox 5 Las Vegas reported.

The plane was on its way to the U.K. from Los Angeles, an official with McCarran International Airport said. The passengers on board were taken off the plan at about 10 p.m.

The Daily Mail reported Ryan Seacrest and Julianne Hough were among the passengers on the plane.

Neither star has tweeted about the incident, though both wished each other a Happy Valentine's Day on Twitter earlier Thursday.

The airport official told Fox 5 several passengers and crew members were taken to a Las Vegas hospital though the official did not divulge any information about their conditions. The rest of the passengers were put up overnight in the South Point Hotel and Casino.