Ryan Lochte acknowledges he's off the market – dating Playboy playmate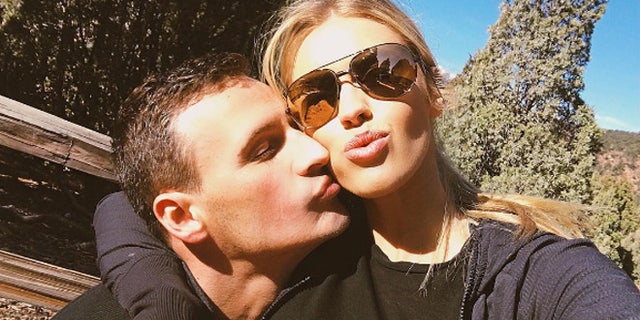 Just weeks after saying he was single, Ryan Lochte tracking back: he is off the market.
The revelation came on an Instagram post, where he addressed the protester incident on "Dancing with the Stars" earlier this week. He thanked everybody's support — including his "girlfriend's."
Thus he publicly acknowledged for the first time he is dating Playboy playmate Kayla Rae Reid.
"I want to thank my family, girlfriend, friends and fans for being so supportive of me after the incident on Dancing with the Stars Monday night," Lochte wrote on Wednesday, alluding to the incident involving two men storming onto the dance floor wearing anti-Lochte T-shirts.
"When I was asked to do the show, the one thing that I kept hearing was that it was like joining a big family. After Monday's incident, I now know what that means."
Lochte, 32, and Reid, 25, have been rumored to be dating when she first appeared on his Instagram account in April.
Since then, the couple has been spotted together having dinner with his mom and in Rio de Janeiro during the summer Olympics — despite all the talk of Lochte's activity on the dating app Tinder ahead of the games.
During a Today show interview in Rio, the Olympic swimmer denied having a girlfriend and confirmed that his Tinder account was still active.
"The word around the village is the beach volleyball players," he said. "From what I recall back in 2012, the Netherlands' field hockey [team] — that was a big hit in 2012."
As for Reid, she has not been that shy about their relationship and shared several snaps of their budding relationship on Instagram.