Russell Crowe's 'divorce' auction sells 'Gladiator' armor, other valuable movie gear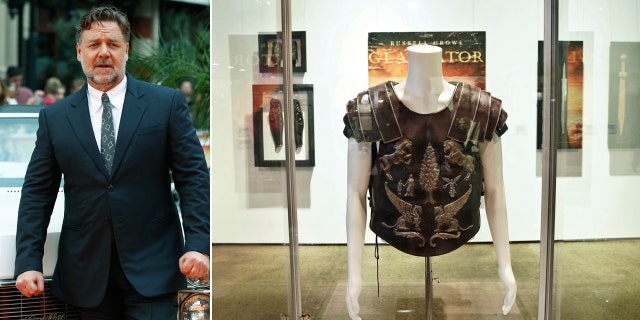 Actor Russell Crowe honored his wedding anniversary to ex-wife Danielle Spencer on Saturday by holding a what he called a "divorce" auction, selling over 200 items of movie memorabilia.
Crowe announced in February that Sotheby's Australia would be holding "The Art of Divorce," an auction of personal items he acquired during his nine-year marriage to Spencer.
Also celebrating his 54th birthday, Crowe made an appearance and told the crowd it had been "a lot of fun" putting the auction together.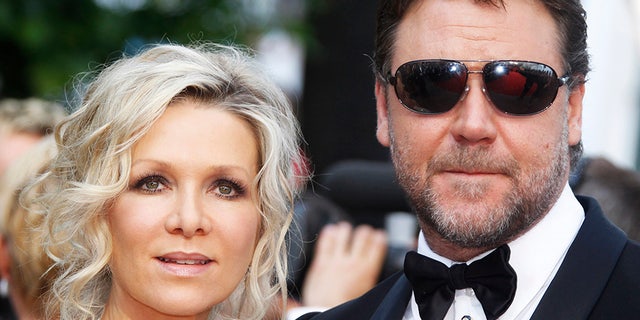 Sotheby's had estimated the sale would bring in up to 3.7 million Australian dollars (more than $2.8 million in U.S. dollars), but many items sold for more than their original pricing.
One of the highest-selling items was a rare 128-year-old Italian violin Crowe learned to play for the 2003 movie "Master and Commander," where he played Captain Jack Aubrey. It sold for nearly $80,000.
The body armor worn by Crow in his Oscar-winning role in the "Gladiator" sold for about $74,000, far exceeding Sotheby's predictions.
A replica Roman chariot from that same movie also sold for nearly $50,000, despite earlier estimates that it was worth just $7,700.
Crowe and Spencer met more than 20 years ago when they played lovers in the 1990 movie "The Crossing." They married in April 2003 and share two sons: 13-year-old Charles and 11-year-old Tennyson.
They announced their split in 2012.
Fox News' Stephanie Nolasco and The Associated Press contributed to this report.