Rosie Perez Talks Urban Arts Partnership While She Shops for a Cause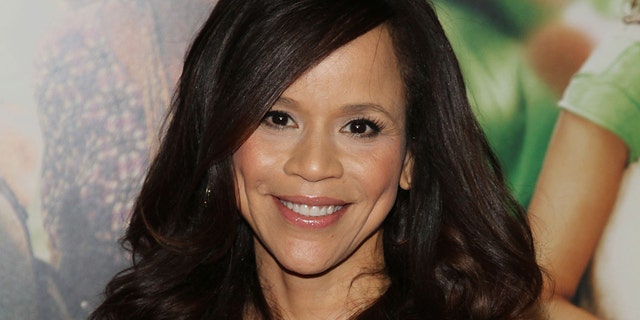 Actress Rosie Perez is known for being a feisty, outspoken Latina.
And in her most recent endeavor, the Brooklyn native is using her high-profile status to bring attention to a cause near and dear to her heart.
As the spokeswoman for the Urban Arts Partnership, Perez is helping put one foot forward toward artistic development for students in New York City's underserved public school system.
Perez stepped out to support retailer DSW's new LUXE810 collection, which was raising money for the partnership at a special event. The program uses art to teach low-income students.
"All the proceeds go to our charity Urban Arts Partnership," Perez told Fox News Latino. "What we are is an arts curriculum and we take arts education and bring it to the schools."
Perez has been board chair of the program since 1994 and has helped expand its efforts all from New York to Los Angeles.
"We're in over 70 public schools here in NYC that service Title 1 kids; that means low-income and/or high-risk kids and we are currently in five schools in Los Angeles," Perez says. "We have an 80 percent success rate with our kids that graduate and most go onto college."
Joining forces with fellow actress Gina Gershon at the LUXE810 event, which offers designer goods at discount prices, Perez and Gershon hope their program can serve as a national model.
"There has to be a new way of learning. We're providing that and I hope the rest of the nation catches on," Perez says. "We're really happy with DSW, especially because I got some fantastic shoes."
And although Perez says they've come along way, they still have a lot of work to do in New York and especially in LA.
"LA is really low in the numbers in regards to education in the nation," Perez says. "Eventually we are going to increase funding and try to package and market our curriculum. We really need a lot of money and a lot of funding."
While shoppers will likely walk away with a new pair of shoes, Perez also hopes they leave with the message that art education does work and she encourages corporate America to help.
"I think corporate America should do more partnerships as DSW did with us," she said. "There's a lot of money that's being made through these corporations and it's really nice that they share the love, just as DSW did."
Follow us on twitter.com/foxnewslatino
Like us at facebook.com/foxnewslatino