'Roseanne' star Emma Kenney is 'seeking treatment' for her 'illegal' behavior
"Roseanne" actress Emma Kenney, 18, has revealed that she is seeking treatment for her out-of-control behavior.
"I'm going to be seeking treatment for my battles," she shared in the new issue of In Touch magazine. "I'm going to work through it. I'm going to get help and make better choices."
Kenney, who has been on-screen since she was 10 years old, admitted that she has recently been struggling with the dark side of fame.
"I was running with a really fast crowd. I was being naive and very immature, and I was doing things I should not be doing because it was illegal and I'm not 21," she told In Touch. "It wasn't healthy, and it was making me feel even worse — anxious and depressed. It was just a slippery slope that I did not want to go down. And I knew that I needed to stop it."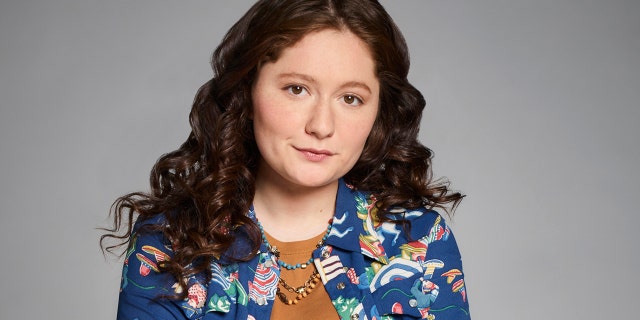 Though the actress did not share the details of her behavior, she insisted that her struggles have not affected her professional work.
"I just didn't know how to deal with stress, so I would have an occasional wild night. I would go out to clubs and bars with older friends in Hollywood," she said.
But since discovering that she needed to make a change, the star revealed that she now has a better idea of how to balance Hollywood and her personal life.
"Now, in treatment, I will work on finding other ways to cope with boredom, find hobbies and better learn how to deal with stress," said explained, adding that she has had significant support from friends and family. "I just think I need a mental sanity break and a break from the Hollywood scene."
Kenney, who currently plays Harris Conner on the reboot of "Roseanne," is also set to film a new season of "Shameless." And while she is in the spotlight, the actress explained that she wanted to use her platform to educate and help others struggling through dark times.
"I just want to send a message to my fans saying that it's OK to admit that you need help, and it doesn't make you weak," she said. "I know I'm making the right choice by going to treatment, and I'm going to come out the other side the right Emma, the true Emma that I've always been."