Rose McGowan: Regular Military Have No Problem With Gays in Armed Forces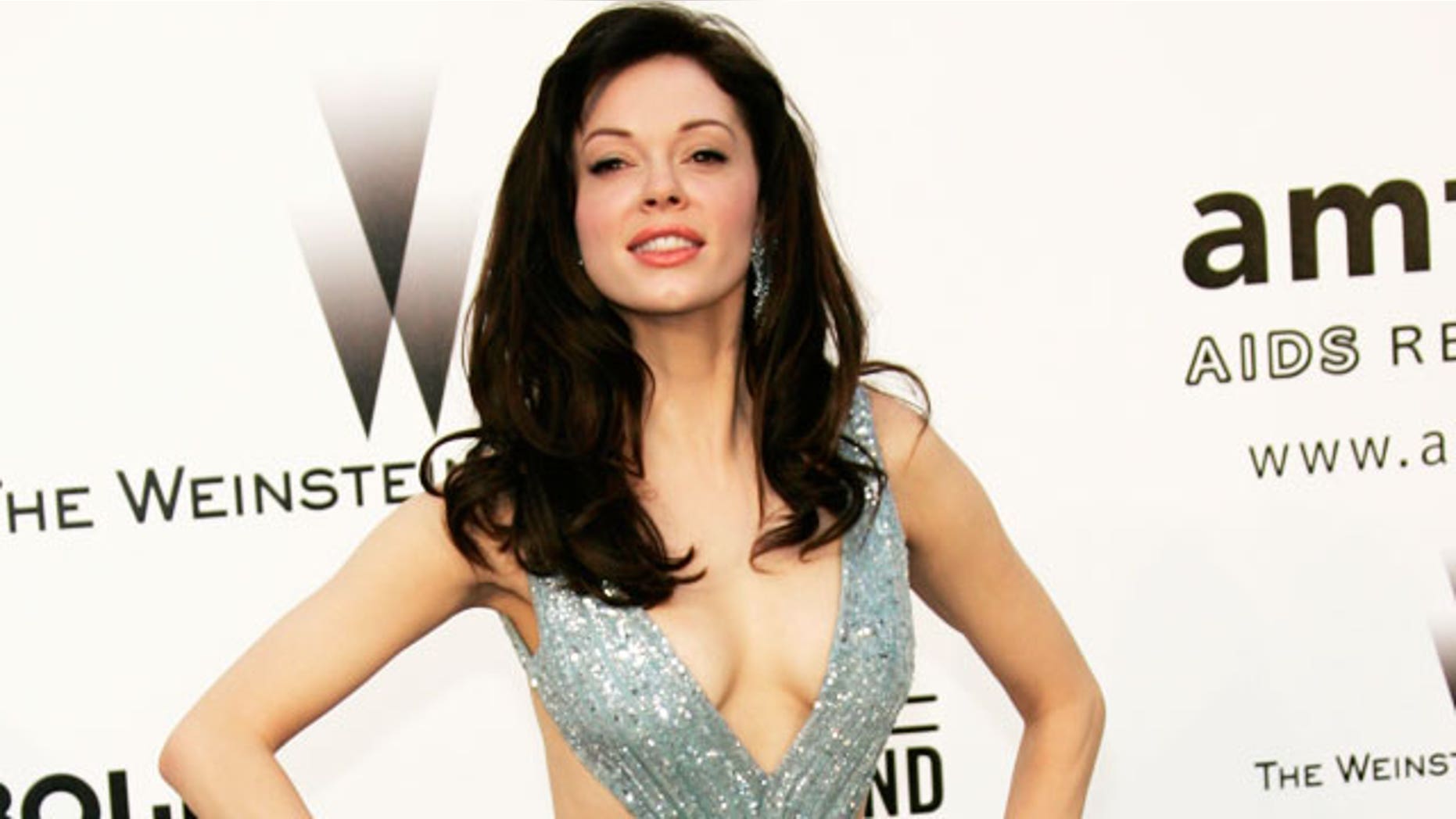 Actress and gay rights activist Rose McGowan is still glowing over the announcement that the U.S. military policy "Don't Ask, Don't Tell" – put into place by the Clinton administration in 1993 – was repealed in July, allowing openly homosexual men and women to serve in the armed forces.
"It's amazing, and I think primarily how it's been reacted [to] within the troops has been more inspirational than anything," she told FOX411's Pop Tarts column at amfAR's Inspiration Gala Los Angeles to benefit the Foundation's AIDS research programs. "My brother flies F16's in the Air Force, and for him, it's been a non-issue this entire time, and for most military people I know it's the same. It's us out here in the public that has a problem with it, which I think is a pity. Just like anything, it's new and uncomfortable for them at first, and then it's normal."
McGowan recently revealed to this column that she was preparing to embark on a second USO tour to Afghanistan.
"(The troops) get really sad and forget because they feel like people have forgotten them," she said.. "So I'm just a representative, a vessel, showing that people are thinking of them."
But professionally speaking, the former "Charmed" star said it's a dream come true, scoring a role in the Lifetime movie "The Pastor's Wife," which centers on the true life story surrounding the 2006 death of Matthew Winkler (Michael Shanks), a beloved minister and community leader who was mysteriously shot and killed in his Selmer, Tennessee, home.
During their investigation, the authorities soon focus in on Matthew's wife, Mary (McGowan), as the crime's prime suspect.
"I'm a true crime junkie. I even remember when she was on the cover of People magazine. I was kind of strangely obsessed with it, and I said, 'No, no, no, I don't want to do another television thing,' but honestly, the script was so good and so different," she added. "I play this little invisible church lady from a population of1200 in Tennessee. I couldn't pass it up. It's so opposite (from roles I've done before)."
"It was really weird being invisible," the voluptuous camera-magnet said. "She's like the invisible woman, the kind of woman you just walk by at Disneyland, the mom you never notice, she drives a minivan, you just don't see anything, and that was unusual."
Deidre Behar contributed to this report.