Rose McGowan arrested for felony possession of a controlled substance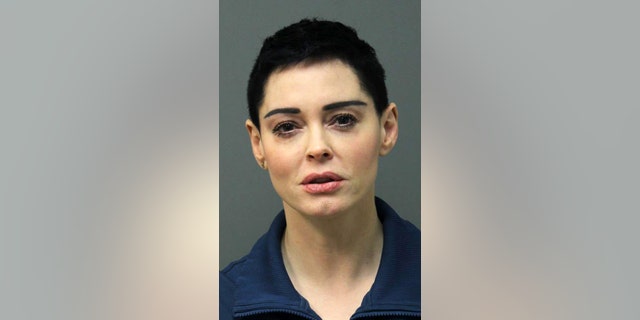 NEWYou can now listen to Fox News articles!
Actress Rose McGowan was arrested for felony possession of a controlled substance in Virginia.
McGowan turned herself in, was arrested and booked before being released on $5,000 unsecured bond, the Loudoun County Sheriff's office confirmed to Fox News.
The 44-year-old actress was arrested at the sheriff's office on Tuesday for a felony narcotics charge that stemmed from a Febuary incident in which Metropolitan Washington Airports Authority police issued a warrant for her arrest after an investigation of her personal belongings allegedly contained traces of illegal drugs.
McGowan, who has been one of the most outspoken critics of Harvey Weinstein since his infamous public scandal that saw numerous women come forward to accuse him of sexual harassment and assault. McGowan claims Weinstein raped her during a 1997 incident in a hotel room, but Weinstein has publicly stated that any allegations of non-consensual sex are not true.
Additionally, Weinstein reportedly paid to have her investigated by a team of private investigators in the hopes of discrediting her story against him.
As a result of her high-profile, her arrest warrant was made public in October, prompting the star to take to Twitter to address it.
"Are they trying to silence me?" There is a warrant out for my arrest in Virginia," she wrote. "What a load of HORSES---."
McGowan has yet to comment on the arrest.