Rose Byrne didn't leave her house for 3 months after having a baby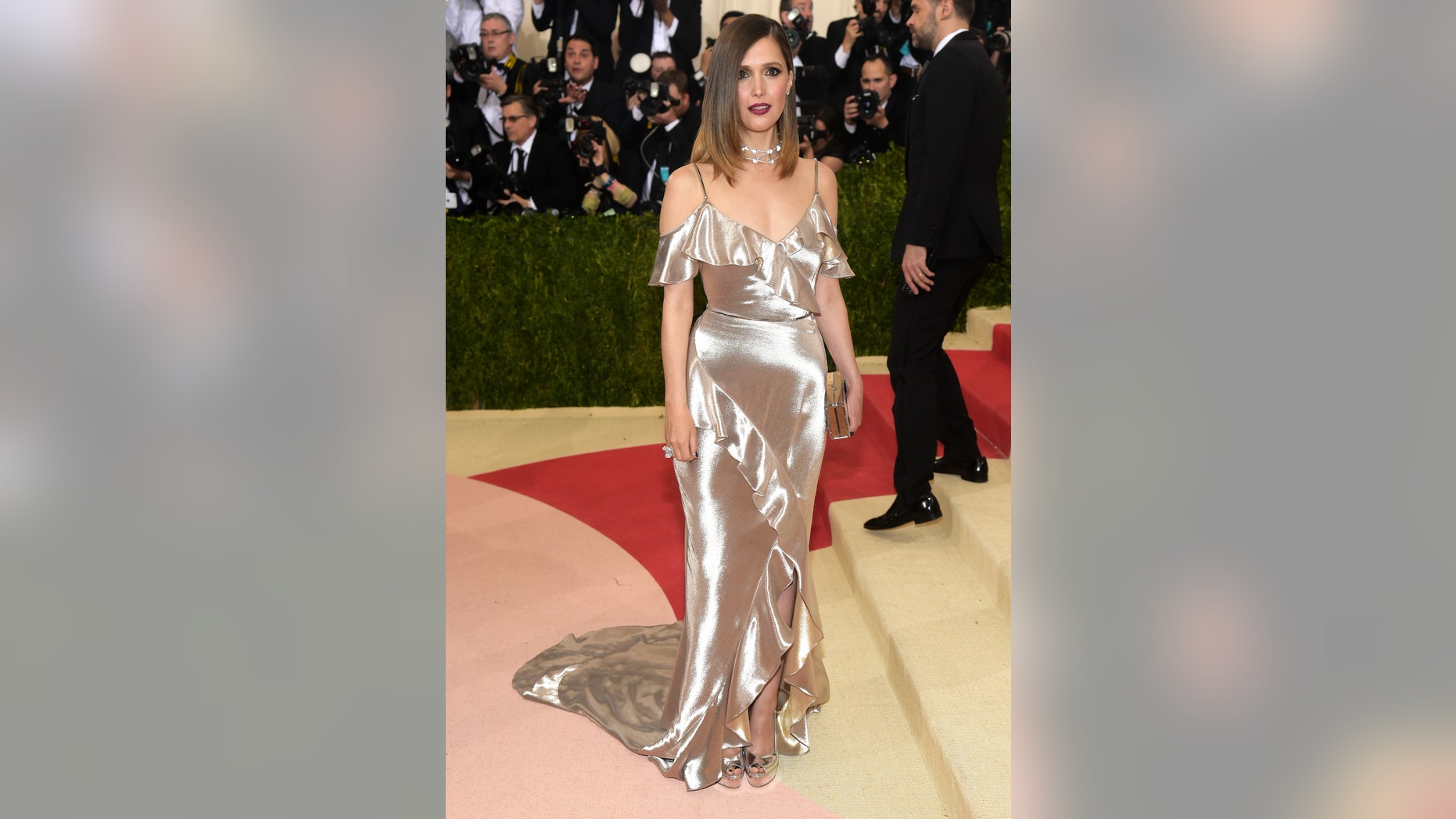 Just three months after giving birth to her son Rocco, Rose Byrne looked stunning on the red carpet at the Met Gala Monday.
But behind the makeup it seems the new mom is still struggling with her latest role.
"I'm still in a fog," she laughed, when news.com.au spoke with her this week.
"I haven't even left my apartment in three months."
"It takes an hour and forty-five minutes to get out of the house with a baby, and by the time I'm ready, I'm exhausted. I'm done, I'm going back in," she laughs. "I don't care!
"I have a new appreciation for motherhood having just become a parent. Really, I've turned around a lot. It's actually very true all the stuff that you go through, all the cliches, which is a big surprise to me," she admits. "I'm tired, but even so, all of it's great. But you definitely go into a cocoon."
She says of her unusual choice of name for her son, "Oh, I've always loved it. The name actually comes from a saint, St. Rocco, which I thought was very beautiful," she smiles.
Rocco is the son of Bobby Cannavale, 46, with whom Byrne has been in a relationship since 2012, and who stars in the current TV series "Vinyl."
She says Cannavale is a very hands-on dad. "He's terrific. He has a 21-year old (from a former marriage) so this is old hat to him. And I have to say, having someone who's already a parent is great because this is all very, very new to me. So I'm just taking tips from him." (Cannavale and 20-year-old son, Jake, were seen as father and son in season 4 of "Nurse Jackie").
Raising Rocco in their $2.15 million three-storey townhouse in Brooklyn the couple purchased last year, means he will no doubt be speaking one day with a New York accent rather than the Aussie accent Byrne has retained.
"Well, maybe it'll be a hybrid," she jokes.
Byrne is on the Universal Lot in Hollywood promoting "Bad Neighbors 2: Sorority Rising." Looking incredibly trim three months after giving birth she says, "Thank you but I really haven't been thinking about it too much. I didn't put too much pressure on myself to lose weight. I've just tried to stay healthy and I've been pretty busy looking after him."
She says of her co-star Zac Efron, "I find it really funny how Zac is more objectified than the girls in the movie. He spends the whole movie without a top on."
The film is about a sorority who moves next door and proves even more debaucheries than the fraternity that lived there the previous year. How did Byrne feel about being around a much younger crowd?
She laughs. "I was double, maybe triple their age. Me and Seth [Rogen] were constantly going, 'What did she say? I didn't catch what the whole sentence meant.' It was really new territory. I was like, 'Wow, I'm really of a generation when I can relate more now to Zack and his friends.' That's when realized I was on the other side of the fence.
"And also with fashion, that's a good barometer. I grew up in the nineties so I was wearing Docs and crop tops. I was grunge. And now that's all back in fashion. So all the girls are wearing Doc Martins and crop tops again. It was like, 'S--t. It's over. The full cycle has returned.'"
She looks forward to returning to her fitness regimen, but not anytime soon. "I love swimming. I'm a big swimmer as a good Australian. And I love barre class and anything I can fit in, like yoga or pilates classes, something that gets me moving for a few hours is great."
But for now, that's the last thing on her mind. "Sleep is what makes me feel good at the moment, wherever I can squeeze it in that's the best thing for now."
This article originally appeared on News.com.au.