Rory Feek, late wife Joey win Grammy for best gospel roots album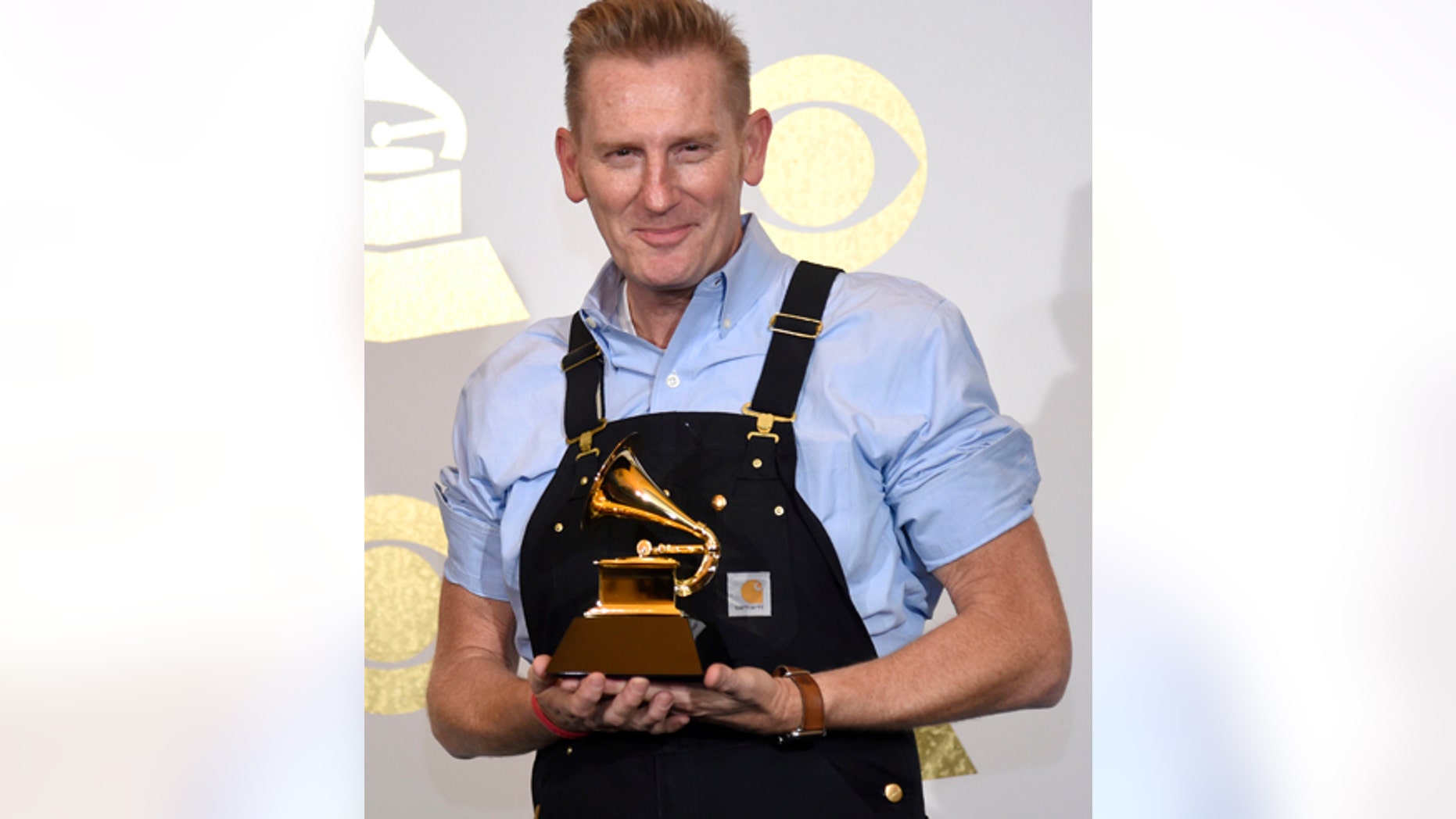 Not only did Rory Feek honor his promise to his late wife Joey by attending the 2017 Grammys, the country singer took home an award for best gospel roots album.
It was a bittersweet moment for Rory Feek after the death of his wife and duet partner Joey last year.
The Feeks won for "Hymns," an album they recorded shortly before she died last March at age 40.
"My wife's dream was to make a hymns album. She didn't have the chance to do it until she'd been diagnosed with stage 4 cancer, so she'd sing in hotel rooms while she did chemotherapy and radiation," Rory Feek said at Sunday's awards ceremony.
When the album was nominated he said his wife made him promise he'd attend the pre-telecast awards ceremony. He says she added with a big smile, "'Remember, if we win, I'll know before you will.'"
Rory Feek told Fox News before the awards it "doesn't mean anything to me if we win or we don't."
"Of course it's exciting and amazing to win but just to have my wife's name and our music still in the mix...is a good thing."
He added that the night will be about "celebrating my bride."
The Associated Press contributed to this report.