Ronni Chasen Tipster Very 'Fearful,' Could Get $125,000 Reward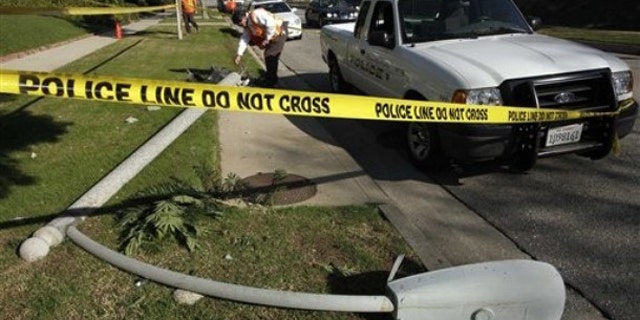 NEWYou can now listen to Fox News articles!
The anonymous "America's Most Wanted" tipster who cops said helped crack the Ronni Chasen murder mystery was so afraid of the alleged triggerman that he nearly did not come forward, the New York Post reported Friday.
"He was very fearful," show host John Walsh said about the man whose tip led Beverly Hills police to murder suspect Harold Martin Smith.
The tipster, he said, had overheard Smith talking about the murder. "He didn't know the guy, but he knew enough to know he was a little unhinged, that this was not your average citizen," Walsh said.
The tipster stands to collect as much as $125,000 in reward money, but says his call was not motivated by cash.
The informant called the TV show after seeing its Nov. 20 segment on the slaying that terrified Tinseltown. But, Walsh said, he did not give much information -- and waited "three or four days" to call back with details.
"We were holding our breath that he'd call back," Walsh said. "When he finally did, he gave a very thorough description of [Smith] and his location that were right on the nose."
He said the tipster was wary of police and afraid of retribution from Smith.
"He's a real hero," Walsh said. "He did the right thing, and God bless him because he spared Ronni Chasen's family a long trial and a lot of pain."