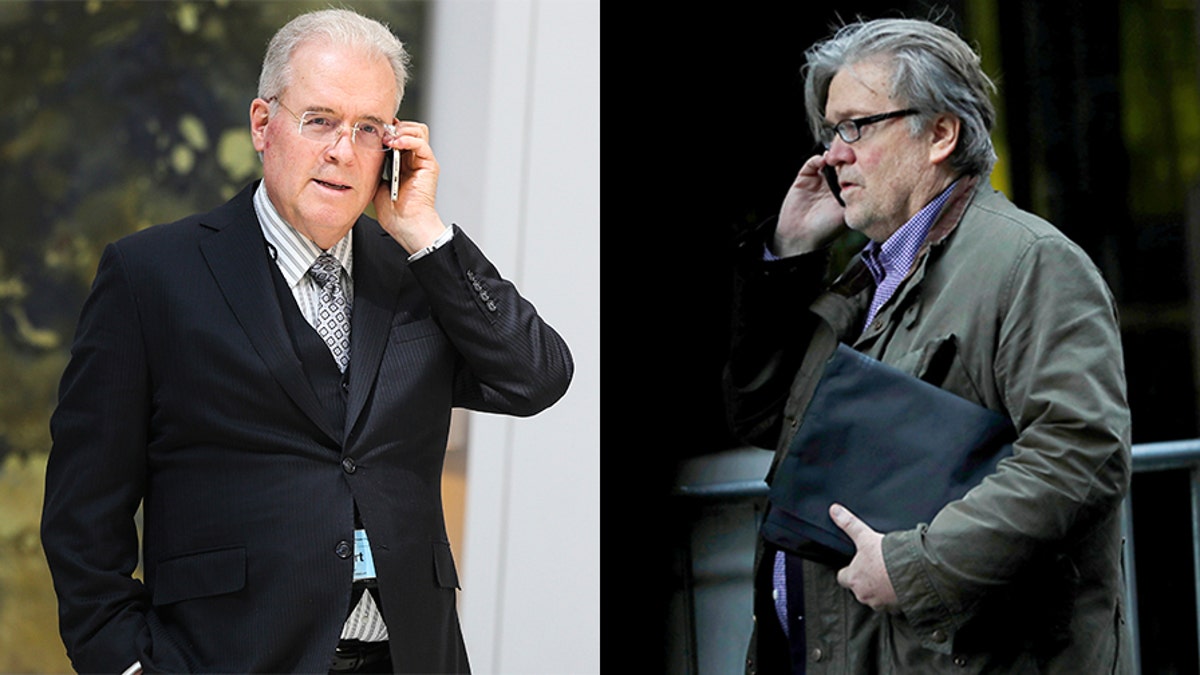 Billionaire Robert Mercer will step down as co-CEO of hedge fund Renaissance Technologies and sell his stake in Breitbart News, he announced Thursday in a letter to employees.
Mercer's decision to sell his stake to his daughters for "personal reasons" could put the right-wing site's future in doubt as it deals with continued pressure from liberal activists to boycott advertisers associated with Breitbart.
A major donor to President Trump's campaign, Mercer also wrote that he has "great respect" for Steve Bannon, but he distanced himself from the controversial views associated with Breitbart and Bannon.
"Discrimination on the basis of race, ethnicity, gender, creed, or anything of that sort is abhorrent to me," Mercer wrote in a letter first published by Bloomberg. "Of the many mischaracterizations made of me by the press, the most repugnant to me have been the intimations that I am a white supremacist or member of some other noxious group."
Mercer wrote that he makes his "own decisions" when it comes to who he supports politically, as opposed to marching in lockstep with Bannon.
WHY BANNON PARTED COMPANY WITH TRUMP AND HOW HE'LL WEAPONIZE BREITBART
Breitbart has faced headwinds as advertisers flee. Earlier this year, the ultra-conservative site reportedly lost 90 percent of its advertisers. In addition, universities and pension funds that invest with Renaissance have also reportedly come under pressure to distance themselves from the fund because of Breitbart.
Mercer also sought to separate himself from controversial right-wing provocateur Milo Yiannopoulos.
"Actions of and statements by Mr. Yiannopoulos have caused pain and divisiveness undermining the open and productive discourse that I had hoped to facilitate," he wrote. "I was mistaken to have supported him, and for several weeks have been in the process of severing all ties with him."
According to Bloomberg's research, Renaissance's crown jewel, the Medallion Fund, is one of the world's greatest moneymaking machines, having produced about $55 billion in profit over the last 28 years.
Mercer will step down from the firm and its board of directors effective Jan. 1 but he will remain as a member of its technical staff.