Robert De Niro cries during Katie Couric interview about 'Silver Linings Playbook'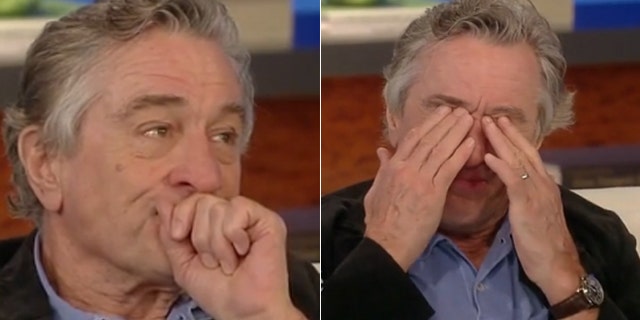 The "Raging Bull" himself got a little choked up during an interview about his film "Silver Linings Playbook" with Katie Couric.
The "Katie" host asked Robert De Niro if he felt a larger share of responsibility doing a project that director David O. Russell was "personally invested in."
"Of course, I understand," replied De Niro. After a long pause, he tried to continue, but then the usually tough-guy actor welled up.
He continued, "I don't like to get emotional, but I know exactly what he goes through."
De Niro's unusually strong reaction perhaps hit close to home. De Niro's dad, Robert (same name), was believed to be bipolar and suffered from bouts of paralyzing depression. The actor's dad Robert Henry De Niro was an abstract expressionist painter who died in 1993 at age 71.
Russell's film – and Bradley Cooper's bipolar character Pat – was inspired by Russell's son who suffers from a mood disorder.
Click here for more from The New York Post.