Ricky Martin speaks out about Orlando shooting: 'I am in pain. I am angry'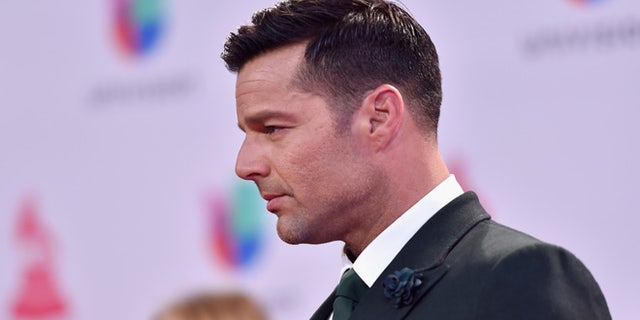 NEWYou can now listen to Fox News articles!
Ricky Martin says his heart was breaking as he read the ongoing coverage about the tragic mass shooting at an Orlando gay nightclub that killed 49 people over the weekend.
In an open letter posted on Univision on Wednesday, the Puerto Rican pop star said he cannot believe an individual filled with so much hatred could take the lives of so many who were celebrating love and freedom.
"The tragedy that occurred in Orlando hurts me in so many ways. It hurts me as a man, as a human being, and as a gay person – because so many of the victims were brothers and sisters of the LGBT community," Martin wrote. "I am in pain. I am sad. I am angry."
Martin, who is openly gay and the father of two boys, said shooter Omar Mateen's intention on Sunday was to create terror among the LGBT community across the country and to "spew hatred" in the largest mass shooting in U.S. history.
"It has also proven that gun laws must change in this country. However, my faith in humanity is greater than all of this. I do believe that love conquers all, but I also believe we need to join together and end this hatred," Martin added.
Mateen opened fire early Sunday morning at the Pulse nightclub, which was hosting Latin night. The majority of the victims were of Hispanic descent, with 23 coming from Martin's native Puerto Rico.
"What were these people doing that was so awful that a man would drive to Orlando, Florida, with an AR-15-style assault rifle and a handgun invigorated with the desire to kill as many from this community as his bullets and time would allow him?" Martin said. "Waves of fear have been spread throughout the LGBT community and our society as a whole … I ask that we stand strong and not give in to fear. We must be unified and bonded by these horrific, cowardly acts designed to silence and suppress us. We cannot allow for hate to win, and we cannot stay quiet and hide."
He added, "We need to speak a language of love and openly reject hate no matter where it comes from."
Martin called on people to call their congressmen and urge them to act on gun reform, because even if it is a right to bear arms, Americans also have the right to feel safe. He said the LGBT community does not feel safe.
"Most importantly, love. Love with all your heart. Love those close to you, and those you don't even know. Be kind, be empathetic, be compassionate, be generous," he wrote. "Fill your life and words with nothing but love. I have faith in humanity. I refuse to accept that this is the world my children will inherit. I will never cease to fight for love."