Ricky Martin pulls charity golf tournament in Puerto Rico from Trump golf course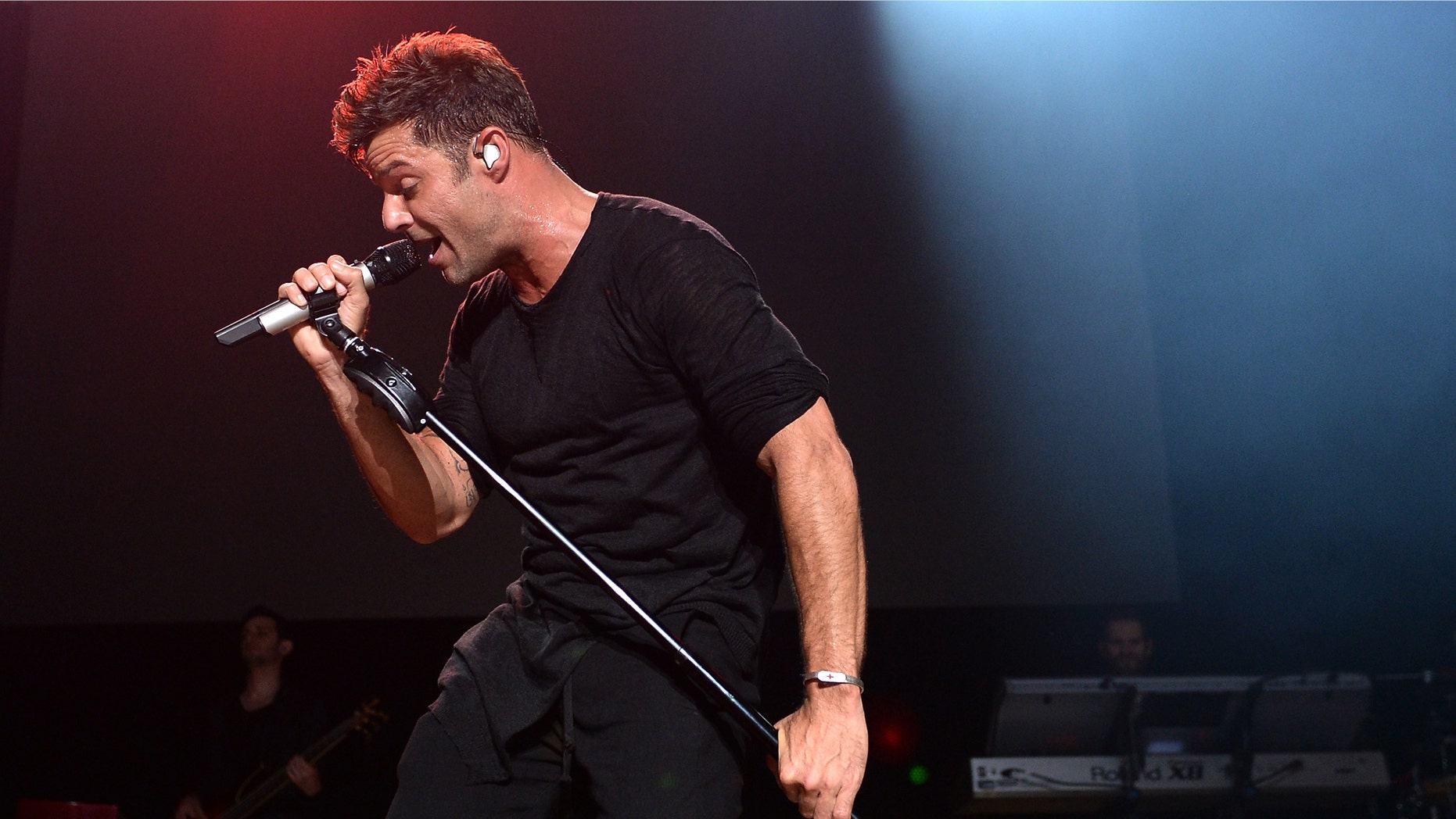 Ricky Martin is the latest celebrity to end a business arrangement with presidential candidate Donald Trump over his controversial speech announcing his candidacy for president.
The singer, who slammed Trump via Twitter last week, has pulled the annual Ricky Martin Foundation charity golf tournament from the Trump International Golf Club in Río Grande,Puerto Rico, because of the business mogul's discriminatory and xenophobic comments about Mexicans.
"This decision corresponds to the commitment of solidarity from our founding president to human rights and the Latino community," said Helga García, a spokesperson for Martin, in a press release on Monday.
Last Thursday, the "Livin' la Vida Loca" singer chided Trump on Twitter saying, "A lot of hatred and ignorance in your heart."
Martin's tweet came in response to Univision's decision to drop the Miss USA and Miss Universe pageants after Trump said that Mexican immigrants are "bringing drugs, they're bringing crime, they're rapists and some, I assume, are good people."
Along with Univision, NBC Universal and Televisa have also cut ties with the business mogul, announcing they would not be telecasting the annual pageants.
"Televisa strongly rejects all forms of discrimination, racism and xenophobia," the Mexican media company said in a statement.
Mexico has also decided that there would not be a representative from the country at the next Miss Universe pageant. She was joining Miss El Salvador Marisela De Montecristo, who announced last week via Facebook, that she would not participate in the 2015 Miss Universe pageant.
"With pain in my heart I have to let go of this possibility. Ever since I saw Donald Trump express himself bad about Latinos, Mexicans, Central Americans and South Americans, I felt disappointed. It hurt because I am who I am today because my mom decided to migrate to this country to give my brothers and I a better life," she wrote. "Many Latino families have that same dream. I find it unfair that this man wants to take away that possibility to millions of families. We are a big working community in the U.S. and deserve respect. I am completely against discrimination. I hope that those people who expected me to represent them in this important beauty competition understand me."
Actress Roselyn Sanchez and Colombian singer J Balvin also cancelled their involvement in the July 12 Miss USA pageant.
Trump, who has refused to apologize for his comments, retaliated by threatening to sue Univision and NBC for breach of contract. He also said he would be suing the Spanish-language network for defamation.
The Republican presidential candidate took to Twitter on Tuesday.
"We must have strong borders and stop illegal immigration. Without that we do not have a country. Also, Mexico is killing U.S. on trade. Win!" he tweeted. "I love the Mexican people, but Mexico is not our friend. They're killing us at the border, and they're killing us on jobs and trade. Fight!"