Richie Sambora says he will 'always be there' for ex-wife Heather Locklear and their daughter Ava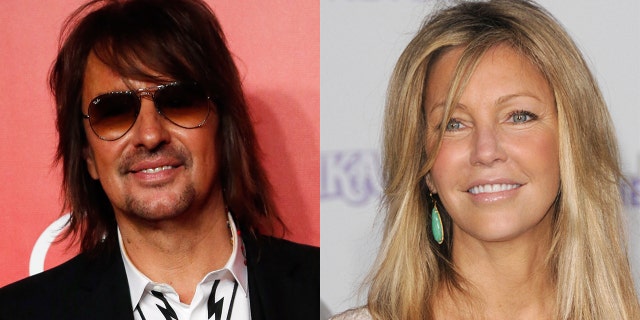 Richie Sambora is continuing to support his ex-wife, Heather Locklear.
On Thursday, the Bon Jovi guitarist told the Daily Mail that he put together a team of doctors and specialists to make sure that both Locklear—who he was married to from 1994 to 2007—and their 20-year-old daughter, Ava, were taken care of.
"I will of course always be there for Heather and especially Ava," Sambora, 59, told the outlet.
"I am very proud of my daughter for her composure and strength during this difficult time," added the musician, who also showed his support for the former "Melrose Place" star by flying a fighter pilot with Locklear's initials featured on it.
Earlier this month, TMZ reported that the actress voluntarily agreed to check herself into a long-term treatment center for substance abuse and mental health issues days after she was arrested.
On June 24, Locklear was arrested for battery against a police officer and emergency personnel.
The Ventura County Sheriff's Office said they responded to a 911 call at Locklear's home shortly after 11 p.m. Locklear appeared "heavily intoxicated" and was "arguing with other subjects at the residence."
"The responding deputy believed it was necessary to separate her from the others," a spokesperson for the police department told Fox News at the time.
"In the process of trying to separate her, she battered the deputy...There was no injury to the deputy. That action caused her to get arrested."
Due to her "behavior and level of intoxication," police called an ambulance to check on the star.
Locklear then proceeded to allegedly kick an EMT, who was attempting to put her on a gurney, in the chest. She was then taken to the hospital to be examined before being taken to jail, where she spent the night before posting $20,000 bail.