Report: Matt Lauer wanted to hire crisis experts to deal with bad 'Today' show press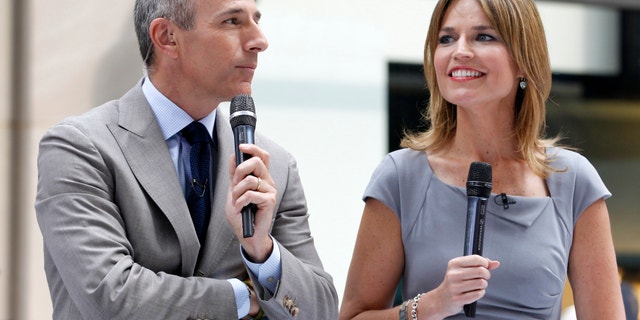 Embattled "Today" host Matt Lauer urged NBC to bring in a crack crisis p.r. team to help stem seemingly unending bad press in the wake of Ann Curry's dismissal, according to The New York Post.
But sources say that the Comcast-owned network refused Lauer's request. As a result, Lauer has been "taking matters into his own hands," a source close to the show told The Post, with a more active role in helping oversee press plans.
"Matt's wanted to bring in an outside p.r. agency," explained a source close to the morning show. "He lost faith and has wanted a crisis team in place. Since they haven't hired an outside agency, he's taking matters into his own hands."
Another TV source told The Post "Today" was interviewing outside firms as far back as last fall, months after the Curry debacle sent ratings of the once-dominant show tumbling.
"They were looking for [outside firms] in the fall," the source said. "But it was a case of the higher-ups at Comcast not wanting to bring someone in."