Savannah Guthrie appears to give Matt Lauer middle finger on air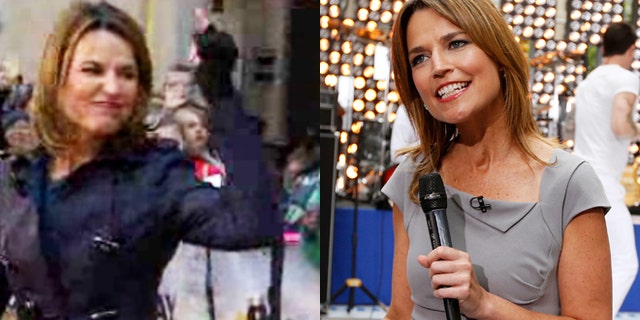 Are things really that bad at the "Today" show?

Friday on the morning show's broadcast, host Savannah Guthrie appeared to give her co-host Matt Lauer the middle finger during a segment about vacuum cleaners.

The blink-and-you'll-miss-it moment happened after Guthrie struggled maneuver a vacuum during a demonstration, and Lauer quipped: "By the way this is the first time Savannah has ever vacuumed."

"That is not true. That is not true," she replied, then turning and scowling while holding a finger up at Lauer.

The question is, exactly which finger was it?

Viewers seemed to think Guthrie angrily gave her co-host the middle finger, assuming cameras weren't on her.

But she denied flipping Lauer off, taking to Twitter to voice her side of the story.

"Folks!! That was my INDEX finger! Photo evidence proving my innocence coming! #fingergate #TGIF "

Guthrie posted a blurry photo later, calling the incident a "faux controversy."

Lauer then tweeted a photo of himself leaving a room along with the message: "Me storming out of the office after after your middle finger salute."

His message, though seemingly meant as a joke, fueled rumors that Guthrie was indeed firing the obscene gesture at Lauer.

"It may have been your #indexfinger but your face says #middlefinger," one user tweeted.

Another added: "@SavannahGuthrie what message does the backwards index finger send?"

"@SavannahGuthrie, [Matt Lauer] glad something so immature is so flippant to you. Shows your real character. #offensive," another user posted along with a close up photo of the moment.
Click here to see a video of the moment

A rep for the "Today" show declined to comment on the story but said the tweets from Lauer and Guthrie "speak for themselves."