Report: Matt Lauer going berserk behind scenes as 'Today' ratings sink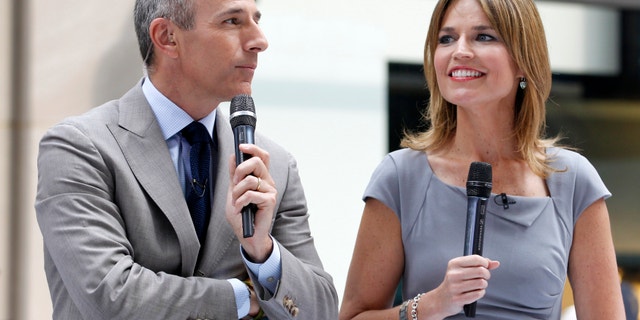 As "Today" sinks in the ratings, Matt Lauer has become an "anchor animal" behind the scenes, NBC sources tell The Post, adding that he's taken control of the show and berates staff who are no longer allowed to even mention rival "Good Morning America" around him.
Sources tell us that fired-up Lauer recently inserted himself into all key decisions on "Today," and is basically executive-producing the show himself while telling staff they're not trying hard enough.
"Matt's turned into an anchor animal," said a network source. "He's making all editorial decisions, he's running the show and he's not listening to anyone . . . it's a huge problem."
Preliminary ratings reveal that "GMA" is primed to win a third consecutive week against once-dominant "Today," and such numbers, sources say, are driving Matt mad.
"He has gone so crazy about ratings that staff on 'Today' are not even allowed to mention 'GMA' to him," a source says. "In the past, they'd discuss great segments other shows do. Matt's berating the staff, telling them to work harder."
When asked to comment, Lauer told The Post: "Please print this story — it's the most interesting and dangerous I've ever sounded!" Bell added, "By the way, I'm the producer of the 'Today' show."
See who The Post says is being considered for roles on "Today."