Report: Jackson Kids' Godfather Claims Paternity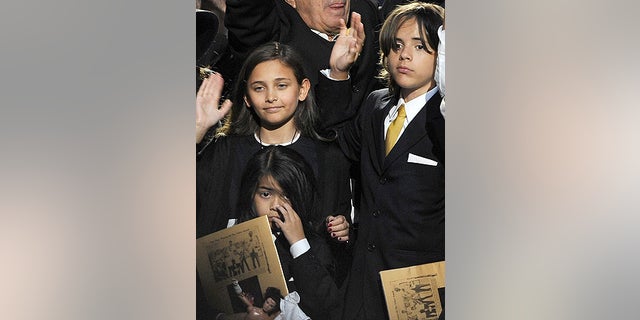 NEWYou can now listen to Fox News articles!
LONDON – A British tabloid reported Saturday that the godfather of Michael Jackson's three children claims to be the father of the singer's daughter Paris.
The News of the World quotes Jackson's longtime friend Mark Lester as saying that he "gave Michael my sperm so that he could have kids — and I believe Paris is my daughter."
The newspaper also quotes Lester, is a 51-year-old former child star known for his lead role in the 1968 movie version of the state show "Oliver!" as saying he's willing to take a paternity test.
In a video interview with Lester broadcast on the News of the World Web site, Lester said he donated his sperm at a London clinic. He said Jackson was married to Debbie Rowe at the time.
"She's the birth mother of the children so I naturally assumed the sperm donation would obviously have gone into Debbie and Debbie would have borne the children," he said.
He said Paris resembled his own 15-year-old daughter Harriet.
Rowe said he had made the revelations because he has "concerns about the welfare and upbringing of the children."
"It's a contact issue," he said on the video. "I dearly want to remain in contact with those kids and I feel now this is the only way I can ensure that."
Jackson and Lester became friends 27 years ago when Jackson's manager told Lester the singer wanted to meet him. Lester lives in Cheltenham, about 100 miles west of London.
Calls to Lester's home were not immediately returned.