Razzie Awards: Sofia Vergara, Selena Gomez Nominated For Worst Performances Of 2013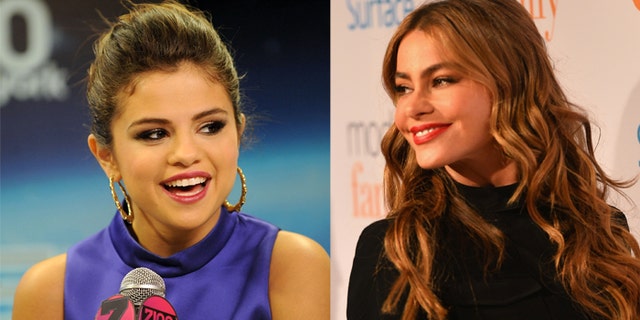 Just when you thought it was safe to be nominated. While movie stars are waiting to find out who will get an Academy Award nod for the best performances of 2013, the "Golden Raspberry Awards" – more commonly known as the "Razzies" or the "anti-Oscars" – identifying the worst films and performances, recently issued their pre-nomination list. Included this year are several favorite Latina actresses.
Colombian bombshell Sofia Vergara was nominated for not one but two performances that were deemed not too hot. She received the worst supporting actress thumbs-downs for "Machete Kills" and "Escape From Planet Earth."
"Machete Kills" was also nominated for worst sequel and screenplay. Lady Gaga, Mel Gibson and Charlie Sheen also got Bronx-cheered for their acting in the film.
Also nominated for her supporting role in "Grown Ups 2" was Salma Hayek. That movie also got hit with nominations for worst sequel, worst screenplay, and worst director.
Selena Gomez landed a spot in the worst actress category for her role in "Getaway," and was joined by Jennifer Lopez for the film "Parker."
No Latino actors landed on the list this year.
The Razzies were founded in 1980 by American copywriter and publicist John J.B. Wilson. The first ceremony took place a day after the Academy Awards ceremony in 1981. The name comes from the expression "blowing a raspberry," and the statuette is a golf ball-sized raspberry spray-painted gold sitting on top of a film reel.
This year, the Oscars are taking place on March 2, so the Razzie winners are likely to be announced on March 3.
Follow us on twitter.com/foxnewslatino
Like us at facebook.com/foxnewslatino