Raunchy Johnny Carson sex tape reportedly being shopped around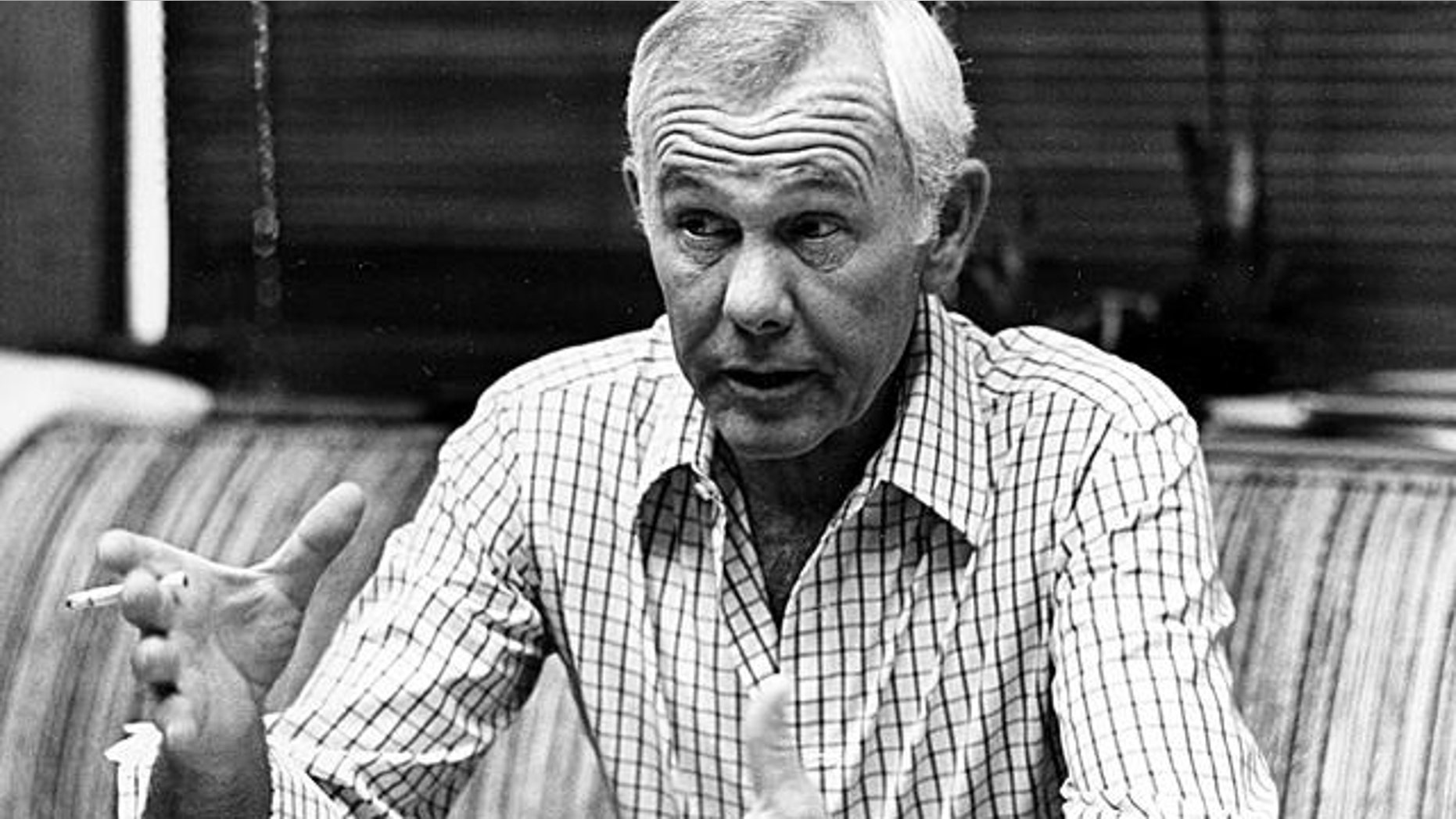 Here's Johnny!
A sex tape featuring Johnny Carson is being offered to private collectors reports TMZ. It is unclear which of Carson's wives is featured in the video which was filmed in the 1970's. It opens with a naked Carson and his wife lounging by a pool and then cuts to the bedroom for another twenty minutes.
Sources told TMZ that the owner of the tape attempted to sell it to the Carson estate last September. The estate refused to buy it and threatened to sue if it was ever made public. For legal reasons the tape can be sold to a private collector but not a porn company.
"The Tonight Show" legend was married four times and according to his longtime lawyer, Henry Bushkin who wrote a tell-all tome last year, the TV star was also a notorious ladies man.
TMZ also reports the video shows that Carson was endowed with more than just a quick wit.