Rascal Flatts concert stopped over bomb threat, police say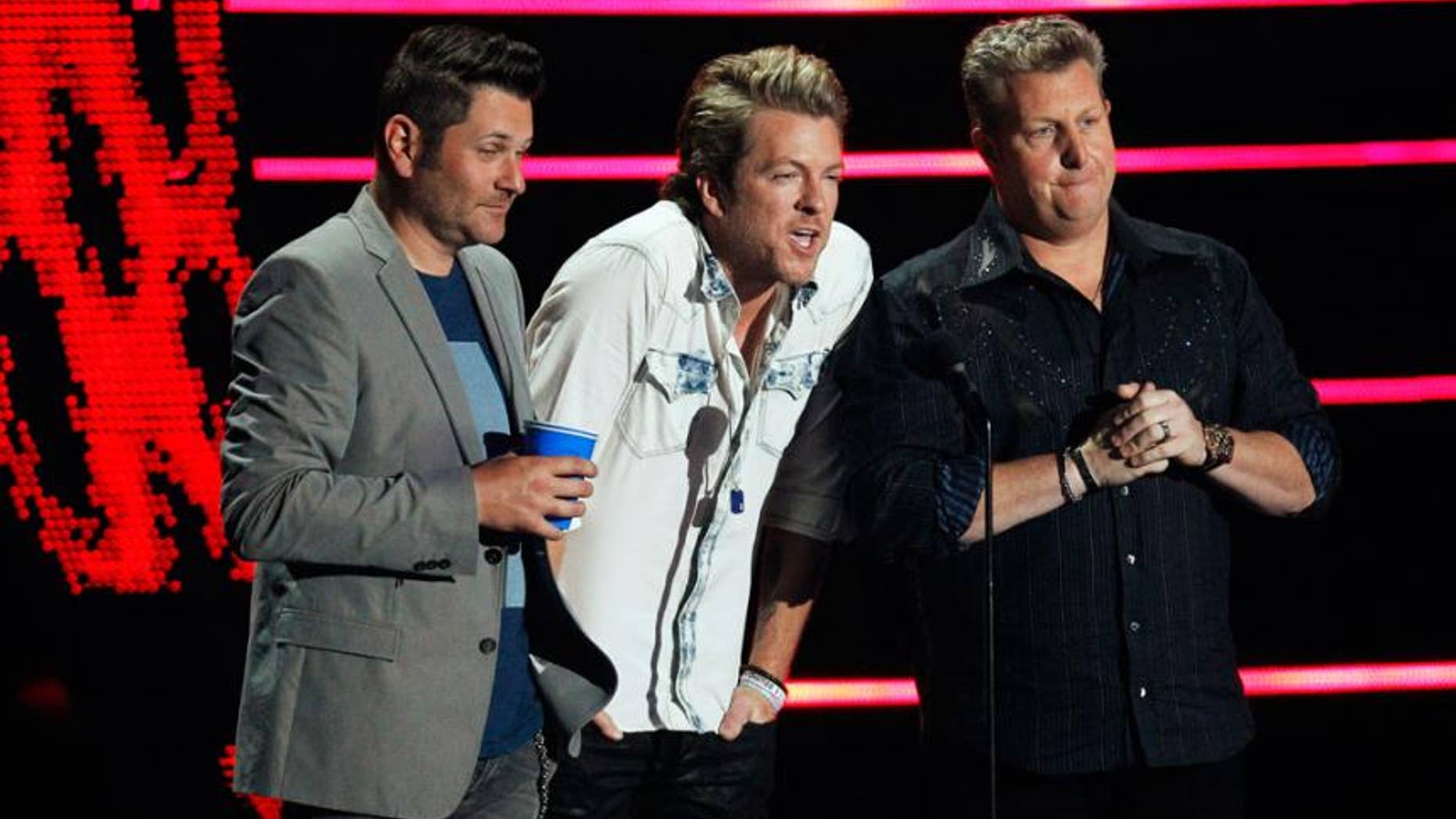 Police say a bomb threat prompted the abrupt cancellation of a Rascal Flatts concert mid-show last week.
Fans were initially left confused after the country group walked offstage in the middle of their concert in Indiana on August 9.
The Hamilton County Sheriff's Department says the bomb threat made Thursday night for Ruoff Home Mortgage Music Center in suburban Indianapolis was deemed a credible danger. The department said in a statement Monday night that it won't release details about the threat while it is being investigated.
No arrests have been made concerning the threat.
The band didn't return for an expected encore, after which a public-address announcement said the show was over. Security guards told people to evacuate the outdoor amphitheater.
Rascal Flatts told Fox News last week that everyone was able to leave safely and thanked fans for their understanding.
"Indianapolis - Due to a security concern at the show last night, standard procedures were quickly executed and everyone was able to safely leave the building," the band said in a statement. "The safety of our fans, band and crew is always the top priority for us, so we are so thankful for everyone who jumped into action and for your understanding. We will be back soon!"
The scare comes one month after the Avett Brothers shut down their show after a man brought a gun into the venue. Last year, a Las Vegas country music festival was targeted by a crazed gunman who opened fire on the crowd killing 58 people.
The Associated Press contributed to this report.