Race-based claims thrown out in discrimination lawsuit against Paula Deen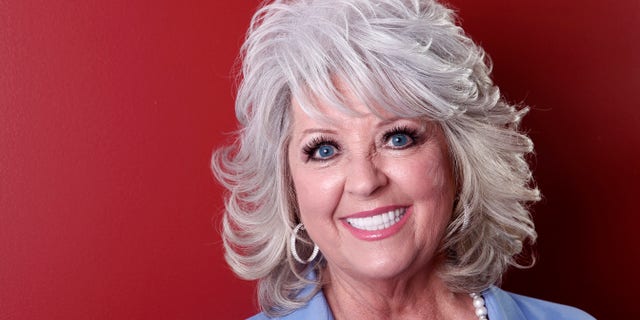 Celebrity chef Paula Deen scored a legal victory Monday when a federal judge threw out race discrimination claims against her by a former Savannah restaurant manager, whose lawsuit has already cost the celebrity cook a valuable chunk of her culinary empire.
Lisa Jackson sued Deen and her brother, Bubba Hiers, last year saying she suffered from sexual harassment and racially offensive talk and employment practices that were unfair to black workers during her five years as a manager of Uncle Bubba's Seafood and Oyster House. Deen is co-owner of the restaurant, which is primarily run by her brother.
However, the claims of race discrimination by Jackson, who is white, were gutted in the 20-page opinion by U.S. District Court Judge William T. Moore Jr. The judge agreed with lawyers for Deen and Hiers that Jackson has no standing to sue her former employers for what she claims was poor treatment of black workers, regardless of her claims that she was offended and placed under additional stress.
Jackson, at best, "is an accidental victim of the alleged racial discrimination," Moore said in his ruling. "There are no allegations that defendant Hiers's racially offensive comments were either directed toward plaintiff or made with the intent to harass her."
The ruling lets stand Jackson's claims that Hiers sexually harassed her when she worked at the restaurant from 2005 to 2010. However, the judge said he was reserving the chance to rule on requests from Deen's lawyers to dismiss other claims in the lawsuit.
The judge added that to allow Jackson to seek legal recourse for discrimination directed toward other workers "would serve to conscript federal courts as human resource departments that are responsible for imposing and monitoring a federally created standard for harmony in the workplace."
Deen's publicist said Monday Deen is pleased with the judge's decision.
"As Ms. Deen has stated before, she is confident that those who truly know how she lives her life know that she believes in equal opportunity, kindness and fairness for everyone," Elana Weiss said in a statement emailed to FoxNews.com.
Jackson's race-based claims have already resulted in serious damage to Deen's public image. It was Jackson's lawyer who questioned Deen under oath in May when she acknowledged having used racial slurs in the past. A transcript of the legal deposition became public in June, and the backlash against Deen caused the Food Network and other corporate sponsors and business partners to drop her.
The judge's decision comes a month after Deen and Hiers dumped their attorneys and hired a new legal team. But the court motions seeking dismissal for all race-based claims in the case were filed in December, months before those changes were made.
In her lawsuit, Jackson had claimed Hiers frequently made jokes containing racial slurs at work and prohibited black workers from using the restaurant's front entrance and customer restrooms. She said she was personally offended because she had biracial nieces.
Attorneys for Deen have said in court filings that Jackson's lawsuit was based on "scurrilous and false claims." They said before Jackson filed suit, she threatened to embarrass Deen publicly unless she paid the ex-employee "huge sums of money."
The Associated Press contributed to this report