Princess Diana didn't want to divorce Prince Charles, claims former personal trainer: 'She married for love'
NEWYou can now listen to Fox News articles!
Princess Diana found solace at the gym during some of the darkest moments of her short life.
Jenni Rivett, who trained the late princess at The Harbour Club in London for several years starting 1991, told Yahoo News' series The Royal Box Friday that working out helped Diana overcome her eating disorder, as well as the heartbreak of her separation from Prince Charles.
The London-based South African celebrity trainer claimed Diana initially didn't want to separate from Charles, whom she married in 1981.
"Given the choice, she would have stayed and tried to make a happy marriage," said Rivett. "She loved Charles. She married for the right reasons. She married for love. It wasn't her that asked for all of this. It was sprung upon her. She wasn't the one that wanted to separate or have a divorce."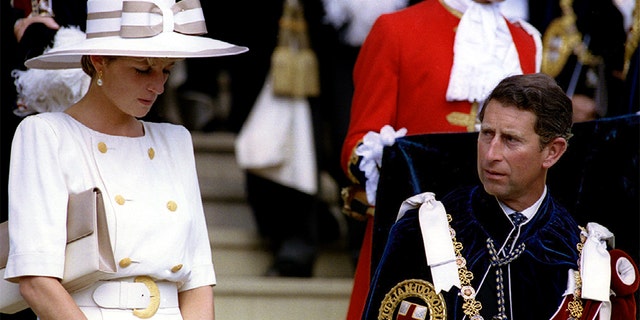 According to the site, Rivett began training Diana after her services were recommended by a mutual friend. Rivett explained how Diana immediately became "disciplined" and "incredibly dedicated" to their three workout sessions a week.
Rivett claimed she and Diana even enjoyed a getaway together at the trainer's suggestion when the princess was reportedly upset over not spending Christmas with her sons, Princes William and Harry, for the first time after her split from Charles.
Rivett insisted that while she tried to maintain professional boundaries, Diana wasn't afraid to open up about her personal struggles.
"She wanted to be the Princess of Wales and the Queen of people's hearts," explained Rivett. "She wanted to be a loving mother, which she was, and a loving wife."
The trainer also claimed Diana was disappointed when she lost the HRH title after she and Charles divorced in 1996.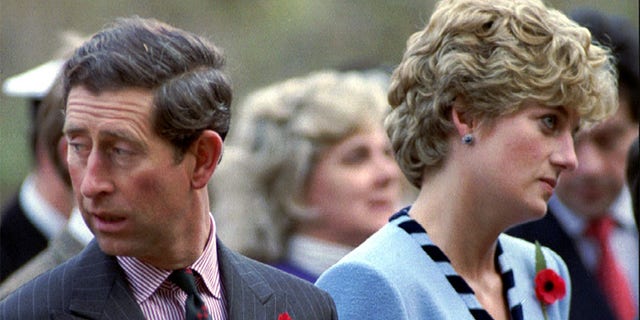 "I think she just felt hurt, as you would," she claimed. "It was just one thing after another. She had to be such an ambassador for Britain and everyone adored her and loved her and she was still the mother of the future king. Why should she lose her title?"
But a public breakup wasn't the only thing Diana was enduring. When she and Rivett began working out together in 1991, the royal informed her she was battling bulimia.
"Actually she had such an incredible sense of humor," Rivett explained. The way that was brought up was with a joke. She was just trying to make light of it."
The sessions became a key part of Diana's recovery.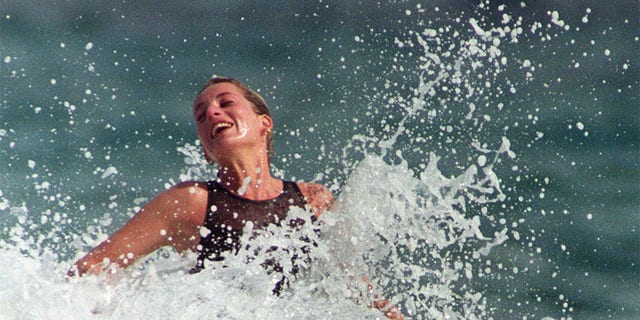 "When you train with someone and they start to feel that strength going through their muscles it is so empowering and it just helped so much to make you not want to go in that direction again."
Diana would go on to use exercise as an outlet to help her find salvation from the constant media scrutiny.
"The challenge was that she was the Princess of Wales," explained Rivett. "There was a lot of stuff in her life. The way we got through it was for her to turn up and just keep that discipline. She knew that every session she would feel amazing. It would help her to continue to better herself and feel more and more empowered and make the eating disorder a thing of the past.
"She liked to have a bit of a laugh when she trained and obviously there were days when she was having a really bad day, and I'd be a little bit lenient on her and not boss her around too much. She used to feel so great afterward and the aesthetics are just a bonus."
Back in 2017, Diana's biographer Andrew Morton told Fox News she quietly endured her collapsing marriage and constant attempts to fit in with the royal family because she was struggling with an eating disorder, as well as the pressures that came with a high-profile role, where every public engagement was scrutinized by the press. Somehow, he claimed, she continued to hope things would get better with time.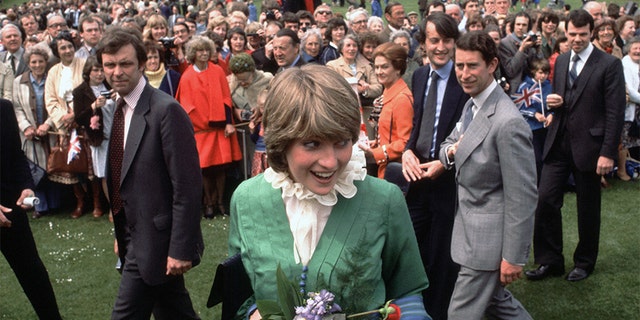 Diana relied on her sons for support as her marriage came to an end.
"As the boys got older and became like her counselors and friends as sons, she began to enjoy life a lot more," said Morton. "Diana was very protective of William and Harry. [If] you ever criticized the boys... she would be on you like a tigress.
"She was the only one who could criticize those two. Of course, she indulged them… She wanted to be a full hands-on parent herself. And interestingly, Prince William recently said the same about his own children, George and Charlotte. He wants them to enjoy a relatively normal upbringing."
Diana died at age 36 in 1997 from injuries sustained during a car crash in Paris.