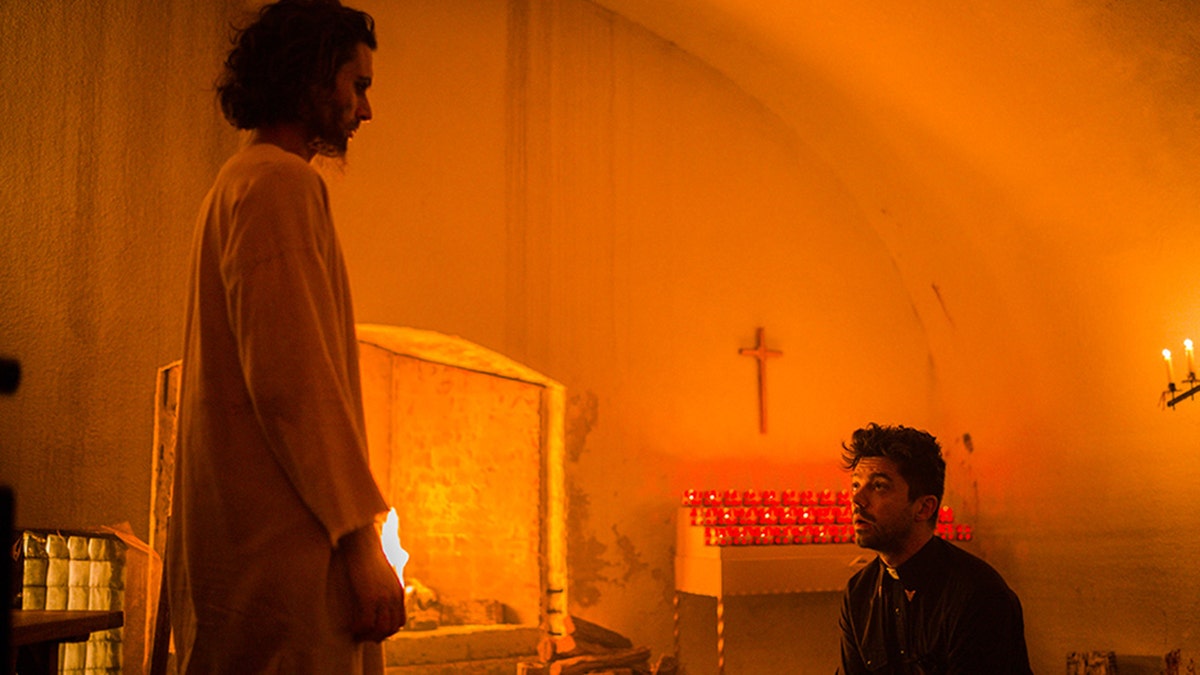 The latest episode of AMC's "Preacher" has some people incredibly upset thanks to a graphic scene depicting Jesus Christ having sex on the night of The Last Supper.
The AMC drama is based on a comic book about a modern-day Preacher who is losing his faith and encountering many different demonic entities and monsters. In the tenth episode of Season 2, which aired Monday, the main character goes on a hunt to find a literal relative of Christ. However, it's the way the episode opened that has many very upset and offended.
The first seven minutes of the episode, titled "Dirty Little Secret," depicts Jesus and a woman having sex, speaking graphically about various acts and showing the two's various positions in silhouette. Later, he tells her to keep it a secret before saying that he's got to go off to do something for his father. It later becomes clear that this is the night that Jesus would be eventually crucified.
"Depicting Jesus in a grotesque sex scene is an assault on the sensibilities of all Christians, as well as people of good will who are not Christians," said Catholic League president Bill Donohue in a statement. "We have been treated to this kind of fare from some pay-per-view channels, but we are not accustomed to AMC getting into the mud. If this is a signal of what it aspires to become, we will rally Christians against it."
Donohue linked to a scathing report from NewsBusters that broke down the episode's infamous scene as well. In addition, some fans took to social media to express their outrage at the episode and AMC.