Political pundit, former MSNBC star Ed Schultz dead at 64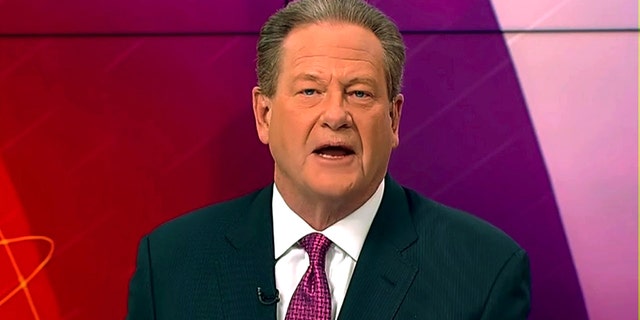 NEWYou can now listen to Fox News articles!
Political pundit Ed Schultz has died at age 64, his employer RT America announced on Thursday.
"We at RT America are sad to announce the passing of Edward Andrew Schultz. Ed Schultz passed quietly early morning on July 5 at his home in Washington, D.C. This announcement comes as a shock to all of us here at RT America," the network said in a statement.
Schultz began his career with a successful stint covering sports in the Fargo-Moorhead market. He launched his political career as a conservative talk radio commentator in the early 1990s but he eventually changed his views and aligned with liberals on many issues. He called himself "a gun-toting, meat-eating leftie" during an interview with the Los Angeles Times back in 2004.
Schultz gained national fame when he hosted "The Ed Show" on MSNBC from 2009-2015.
"The Ed Show" was canceled by MSNBC in 2015 when MSNBC president Phil Griffin decided the network needed a new look, which resulted in a drastic overhaul featuring additional breaking news coverage replacing daytime opinion content.
Following his stint at MSNBC, Schultz joined RT America in 2016.
"I can't think of a better fit than a news broadcaster that bullishly pursues issues that matter to hardworking Americans," he said in a statement at the time.
Schultz was born in Virginia and played football at Minnesota State University Moorhead where he led Division II in passing back in 1977. He was signed as a free agent to the Oakland Raiders and stuck with the team for summer mini camps before eventually landing in the Canadian Football League. After his CFL days, Schultz was invited to try out with the New York Jets, but he did not make the team and decided to focus on the media industry.
"In college, I had an opportunity to do a little sports show in the morning… I took to it, I enjoyed it. I began to learn different facets of the business," Schultz told TVNewser in 2011. "There wasn't any job I would say no to."
Schultz told TVNewser that he wanted to be "the best employee in the building" at each stop during his esteemed career.
As news of Schultz's death spread, media personalities took to Twitter to express condolences.
"Ed Schultz was incredibly kind to me when I was first doing TV on MSNBC. He had a complex personality, but was also remarkably generous. He used to do shows from clinics where doctors gave free care to the indigent. No one else would do that," The Daily Beast reporter Sam Stein tweeted.
MSNBC did not immediately respond to a request for comment.