'Police Academy,' 'Punky Brewster' star George Gaynes dies at 98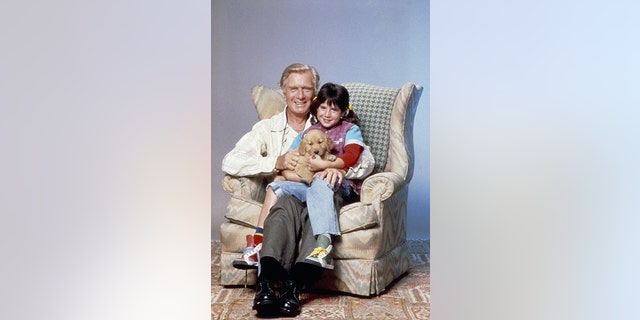 George Gaynes, who starred in all seven "Police Academy" movies and had a lead role in the 1980s sitcom "Punky Brewster," died Monday in his daughter's Washington state home. He was 98.
Iya Gaynes Falcone Brown confirmed her father's death to The New York Times on Tuesday.
Gaynes had a role in 35 films over the course of his career, including starring opposite of Dustin Hoffman in the movie "Tootsie," which received 10 Academy Award nominations. Other film credits include "The Way We Were," "Altered States" and "Wag the Dog."
He also appeared in several television shows, including "The Defenders," "Mission: Impossible," "The Six Million Dollar Man," "Bonanza" and "Hawaii Five-0."
Stars we've lost in recent years
Jonathan Howard, a longtime agent for Gaynes, told The Hollywood Reporter he was saddened by the news of Gaynes' death.
"The last couple times I got in touch with him, even in his 90s, he was always happy to take the call and consider something," Howard said. "He was really one of the true gentlemen in this business and was working steadily for 50 years or more. A sad, sad loss. But he had a really long, great life."
Gaynes was born George Jongejans in Helsinki, Finland on May 16, 1917 to a Russian mother and a Dutch father. He was raised in France, England and Switzerland.
World War II halted his promising opera career and after spending three months in Spain, he traveled to the U.K. and enlisted in the Royal Dutch Navy.
When the war ended, he took his talents to New York and joined the New York City Opera. He got his first start on Broadway in the 1950s, starring in the musical "Wonderful Town."
Gaynes retired from acting following his appearance in the 2003 film "Just Married," starring Ashton Kutcher and Brittany Murphy.
Gaynes is survived by his wife, actress Allyn Ann McLerie, his daughter, one granddaughter, and two great-granddaughters. His son, Matthew, died in a 1989 car accident.