Plane Drags Message to Tiger Woods on a Banner Over Masters Tournament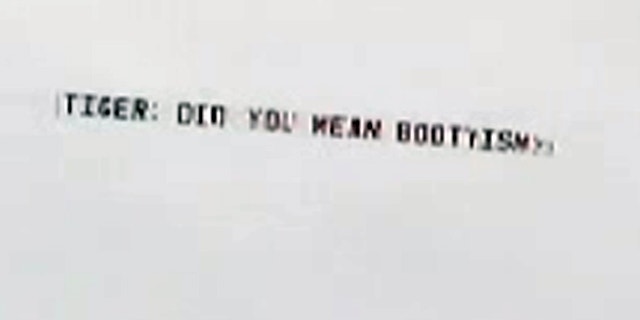 NEWYou can now listen to Fox News articles!
Tiger Woods started his return to golf well, scoring a birdie on the third hole of The Masters tournament in Augusta, Georgia, on Thursday. But his round actually started with one unexpected hiccup.
A few minutes after Woods teed off on the first hole, a small plane flew over the country club hosting the tournament, carrying a banner with an off-color joke trailing behind it:
"Tiger: Did You Mean Bootyism?"
"Amid cheers from the crowd, we hear this noisy airplane," reported Fox News Radio's Eben Brown, on the ground in Augusta. "We look up and see the banner and realize Tiger got punked."
Tiger Woods had said in his public apology to friends and family in January that he was reinvesting himself in his Buddhist faith. The banner obviously referenced that statement.
"There hasn't really been any rabble-rousing" other than the plane, Brown said.
Woods is making his return to professional golf after months of stories about multiple affairs he had over the past years while married to wife Elin Nordegren.