Pauly Shore Mocks 'Mother Teresa' Angelina Jolie, Celebrities Who Adopt From Africa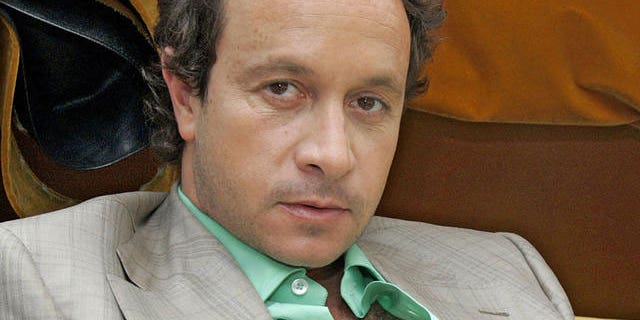 NEWYou can now listen to Fox News articles!
Comedian Pauly Shore already has jaws dropping over his controversial mockumentary "Adopted," which satires the multitude of Hollywood celebrities who build their families through international adoption.
But in the wake of the film's recent release, there is one star-studded couple that wants to give Shore a good scolding.
"I am excited as Brad and Angelina are here, they want to talk to me ... They're not to happy that I was making fun of them adopting children in Africa. But its better they come after me than Oprah," Shore told Fox 411's Pop Tarts at the Comic Con Convention in San Diego on Thursday. "I wanted to take a serious subject and poke fun at it."
While it is all designed to be in good humor, it seems there's still a serious note embedded between the lines.
Shore argues that celebrities seem to forget that American children need adopting too, and "that's not cool," Shore said.
So why does the "Encino Man" sensation think so many stars -- from Brangelina to Madonna to Katherine Heigl and Meg Ryan -- look outside our borders to give a child in need a better life?
"Celebrities want to save the world," he explained. "Look at Angelina, she has a Mother Teresa quality. She wants to do good and adopt one child at a time."
Shore is fully prepared to take on any backlash that stems from the touchy topic explored in the mockumentary - but to illuminate his deepest respects to Tinseltown, he hopes the backlash "will be in (his) buttocks."
Charming.
Furthermore, Shore shared his remorse over the makeover of the iconic Wonder Woman, who, after 69 years, was forced to discard her patriotic get-up in favor of a more "global" appeal.
"I'm not feeling it, they've got to go back to the 70's," he insisted.