Pamela Anderson: 'The computer killed Playboy'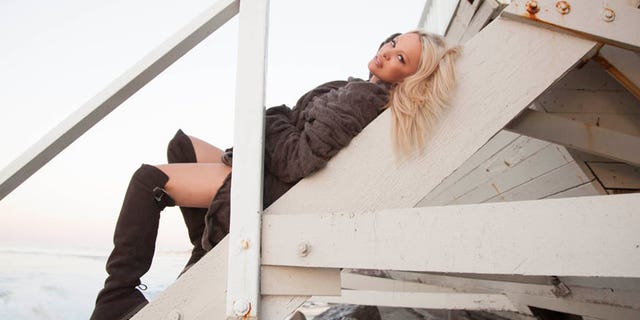 NEWYou can now listen to Fox News articles!
Pamela Anderson is the blonde bombshell best-known for having graced multiple covers of Playboy Magazine and starring in "Baywatch." These days, the 48-year-old Canadian stunner has been busy with her new makeup line, The Pamela Anderson Bombshell Collection, and her vegan lifestyle site Pammies Life. The mom of two dished to FOX411 about her quest to find love again and her take on social media.
FOX411: Your short film, "Connected" addresses society's obsession with the need to be constantly connected through technology. Do you think our culture needs to unplug?
Pamela Anderson: I think there is a place for information. But I do believe there is a desensitization happening among us while we go numb and lonely. The best thing I ever did was shut down my computer for six months -- no cell phone. It improved all my relationships, weeded some out. I was much happier. It's a dangerous playground.
FOX411: You are one of Playboy's most iconic celeb Playmate's. What do you think of it going the non-nude route?
Anderson: I understand why, but it is bitter sweet. It was another time. It was a lifestyle -- very human and imperfect. The computer killed Playboy. The voyeuristic girl-next-door innocence, I'm glad I was a part of it. A sensual life is something I still aspire to. I'm not going to give up.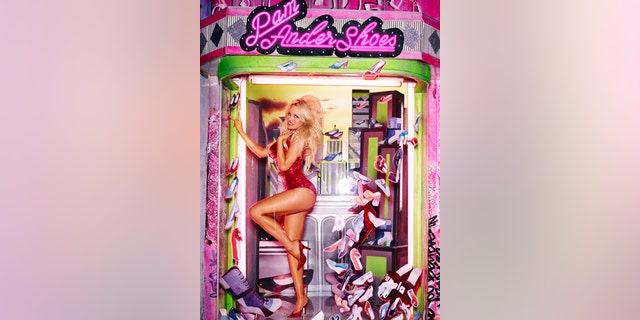 FOX411: Many celebs like Kim Kardashian still wear fur. As a PETA advocate, what is your message to celebs like her?
Anderson: She's fallen for what she thinks "people" think are cool. Furriers cater to that. They are hanging by a thread and out of desperation -- give fur away to popular people. It always breaks my heart. But people know better. Think for yourself. If you go with your heart you will do what's best for the planet, for each other. Every choice we make has repercussion, so any improvement to our choices [helps]. It doesn't have to be all or nothing. Anyone who wears fur isn't thinking about our children's future. They are only thinking of themselves. Money won't save us.
FOX411: Only recently your sons (now 18 and 19 years old) have been in the public eye. Why was it important for you to previously shield them from the spotlight?
Anderson: It was not their choice when they were young to be dragged down red carpets. They are both men now and have a good foundation, education to make their own decisions. They invite me to events now. They are both talented, smart, conscious and handsome. It's not my first choice for them to be in entertainment. I do support them as artists. I'm watching closely, and we talk a lot. We are very close. The lines must not be blurred. They are too smart to be seduced by money or fame.
FOX411: You recently said in an interview that you are lonelier now that your sons are grown, and would like to meet someone. You obviously will have no problem with that. Any celeb crush in mind or would you prefer a non-famous man?
Anderson: I think Canadian men are sexiest. I love being "home" on Vancouver Island. Being in LA has always been a lonely place for me. Even in a relationship. My boys are my loves. But it's time for them to have their own lives. They are very independent. That's what we want as parents. I'm so proud of both my boys. I'll be fine. I'm not sure what my life will look like, but I deserve love. It's such a funny time. Let's pray true love exists in a modern world.
FOX411: Some people forget that you were the creative force behind hit shows like "VIP." Do you think women in Hollywood are able to advance faster or the gender gap is still alive and well?
Anderson: I loved "VIP." Yes, I co-created it with Jonathan Lawton. I don't like to complain. The battles have been fought and won for most women over the last 100 years. There are new battles. I think women are thriving in Hollywood, not so much in other parts of the world.