'Our Brand Is Crisis' hits close to home for Bolivian actor Reynaldo Pacheco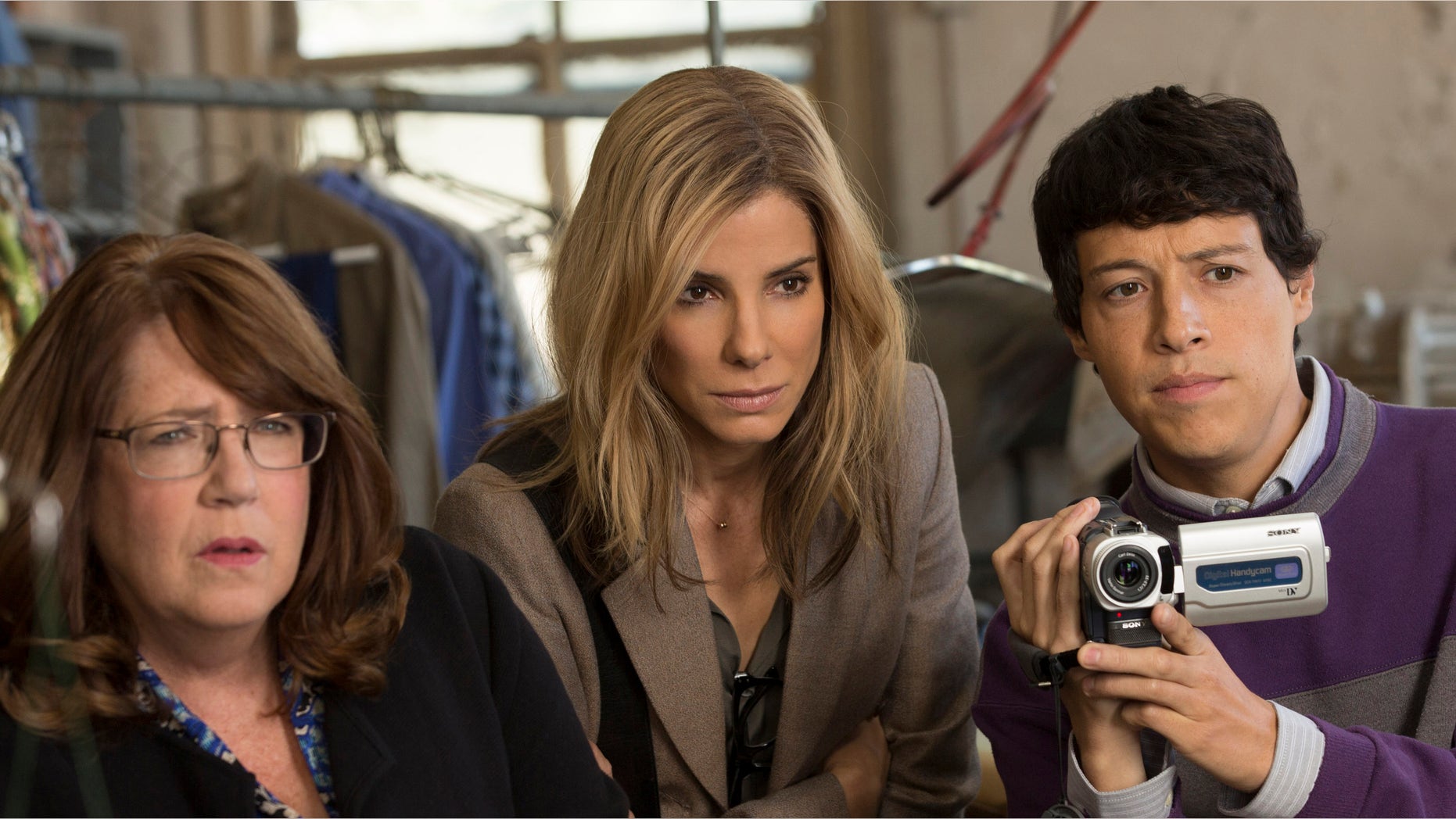 Reynaldo Pacheco started acting on the streets of La Paz, Bolivia. The corner store, coffee shops, bars and parks were his stage as he honed in non-traditional venues a craft that he hoped would take him all the way to Hollywood.
As a teenager, acting became an obsession for Pacheco that eventually got him into a theatre troupe touring Mexico, Ecuador, Europe and finally the United States, where he obtained a MFA from the University of Southern California.
It led him to his first movie role in 2010's "Beginners" starring Ewan McGregor and Oscar winner Christopher Plummer. On Friday, the 27-year-old is featured in "Our Brand Is Crisis," alongside Oscar winners Sandra Bullock and Billy Bob Thornton.
"It's surreal. I'm very happy and blessed," Pacheco told Fox News Latino on Wednesday. "I also feel a huge responsibility."
For Pacheco, making the movie definitely brought back memories of a time when a vote changed a country.
The film is a satirical story about a failing Bolivian presidential candidate and the American lackeys who are hired to try to revive his campaign. It's loosely based on the 2002 Bolivian presidential election, in which no candidate received more than a quarter of the votes. The election was decided by the legislature, in which establishment candidates closed ranks to defeat the new socialist candidate, Evo Morales, who won the presidency in 2006 and remains in office.
"I used a lot of my personal experiences [for the role]. I remember when this situation was happening in Bolivia, and the impact that it had in our lives," he recalled. "My mother would cry at lunch watching the news, and you would just feel in the air the fear. We were afraid. We were angry. We were a young generation coming out into a mess. In Latin America, we all know that political decisions are serious because they can truly change our lives."
He said returning to his native country to do a project about such a stressful time in his country's history was a "dream come true."
"I think that the story, aside from being so important to Bolivia, it's very universal. It's important for the world because it reminds you that the vote is serious. That there is power behind it," Pacheco told Fox News Latino. "When you [elect] somebody, you are choosing the destiny of most of us."
In the film, in theaters Friday, Pacheco plays Eddie Camacho, an intern with the campaign that Bullock's Jane Bodine has been hired to help turn around. The two characters forge an unlikely friendship that, Pacheco says, shows both extremes of the behind-the-scenes of the political process.
"They definitely had a very strong connection. Eddie trusts everybody – he hasn't been damaged yet. He believes the promises [politicians make], and Sandy's character is very covered up, with really big walls and not trusting anyone," he said.
"It's interesting that they both identify something in each other that they don't have and they connect," he added.
Pacheco said Eddie is very "pure" and innocent, which was a challenge to play.
"It was really interesting for me as an actor to go back to that very pure, pure state and then being able to experience the opposite," he said.
"Our Brand is Crisis" is one of those films that seems perfectly attuned to the current climate in the U.S., with the upcoming presidential elections.
"[The film highlights] that the vote really matters, and that we have to be very wise in choosing someone who is not angry, who is not in a negative space, who is not trying to divide us," Pacheco told FNL. "Instead, we should have someone who is going to celebrate our differences, our diversity, our sexual diversity, our racial diversity, our cultures and bring us together."
Pacheco went on,"I think it's a very intelligent film that takes you behind the scenes and shows you how marketing and branding works in this showbiz called politics. It also shows you the impact, the responsibility and the effect of the vote."