NYPD reviewing rape claims against Russell Simmons as another accuser comes forward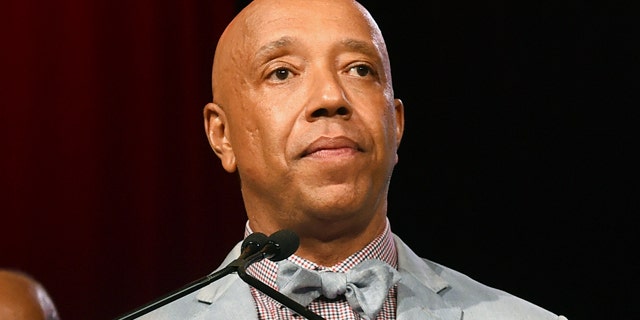 NEWYou can now listen to Fox News articles!
The New York Police Department is reviewing allegations of rape and sexual assault against Def Jam co-founder Russell Simmons, an NYPD spokeswoman confirmed to Fox News late Thursday.
"The NYPD has received information regarding allegations involving Russell Simmons in the New York City area and our detectives are in the process of reviewing that information," the spokeswoman said.
On Wednesday, The New York Times published a story in which three woman accused Simmons of raping them. The allegations stem from the 1980s and 1990s. On the same day, the Los Angeles Times published claims by five different women who accused Simmons of sexual misconduct. Two of the woman quoted in that story alleged that Simmons raped them.
Simmons denied the allegations Wednesday and again on Thursday, writing on Instagram that "I will prove without any doubt that I am innocent of all rape charges."
Simmons posted his words under a photo that read #NotMe, explaining that he isn't trying to going against the anti-harassment movement #MeToo, where millions have shared their stories about being sexually harassed and assaulted.
"My intention is not to diminish the #MeToo movement in any way, but instead hold my accusers accountable," he wrote. "Again, this is not a movement against or even in conjunction with #MeToo. It's just a statement about my innocence."
Late Thursday, fashion publicist and TV personality Kelly Cutrone told the New York Post that Simmons tried to rape her after they left a party together in 1991.
"He pushed me into his apartment and then he threw me down on the floor and literally tried to … take my clothes off of me," Cutrone told us, "And I started kicking him really, really hard, screaming, telling him to get the f--- off of me. And that I would have him killed if he ever f---ing laid a hand on me."
Cutrone said Simmons' "#NotMe" statement amounted to "a call to every man who wants the right to abuse women to continue."
Last month, model Keri Claussen Khalighi said Simmons coerced her to perform a sex act and later penetrated her without her consent in 1991. Simmons said the sex with Klalighi was consensual. Days later, screenwriter Jenny Lumet said Simmons had sex with her more than two decades ago despite her repeated demands that he stop. Following Lumet's claims, HBO said it would edit out any link to Simmons in its "All Def Comedy" show.
Simmons founded Def Jam Recordings with mega-producer Rick Rubin in 1984. It made stars of such hip-hop artists as LL Cool J, Slick Rick, The Beastie Boys and Public Enemy.
The Associated Press contributed to this report.