NPR's Tom Ashbrook suspended amid 'creepy' misconduct allegations from men, women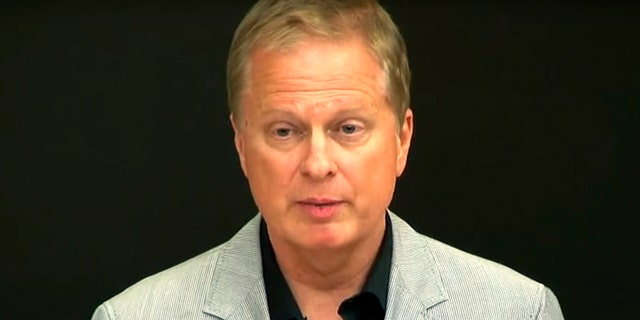 NEWYou can now listen to Fox News articles!
The longtime host of one of NPR's most successful programs has been suspended while the network investigates sexual misconduct allegations.
The allegations against "On Point" host Tom Ashbrook include that he engaged in "creepy" sex talks and gave unwanted hugs, neck and back rubs to 11 mostly young women and men who worked on the show. They were contained in a document and confirmed in multiple interviews by WBUR-FM, the Boston station that produces the show.
Ashbrook was put on leave last week.
In a text to the station, Ashbrook said: "I am sure that once the facts come out that people will see me for who I am — flawed but caring and decent in all my dealings with others."
"On Point" is carried by more than 290 NPR stations. Ashbrook has hosted for 16 years.
NPR's chief editor, Michael Oreskes, also recently resigned in the midst of sexual harassment allegations of his own, along with Chief News Editor David Sweeney. Earlier this month, famed "A Prairie Home Companion" host Garrison Keillor was let go from Minnesota Public Radio for the same reason.
Another recent bombshell report to rock the liberal radio network said NPR journalist John Hockenberry had sexually harassed and and bullied colleagues for years before he retired, seemingly out of the blue, in August. The article's author, Suki Kim, said she reported her experiences working with Hockenberry to Walker in February, long before the tidal wave of sexual harassment stories, starting with Harvey Weinstein, began.
The Associated Press contributed to this report.