No regrets over show of force at Bieber mansion, says LA Sheriff's office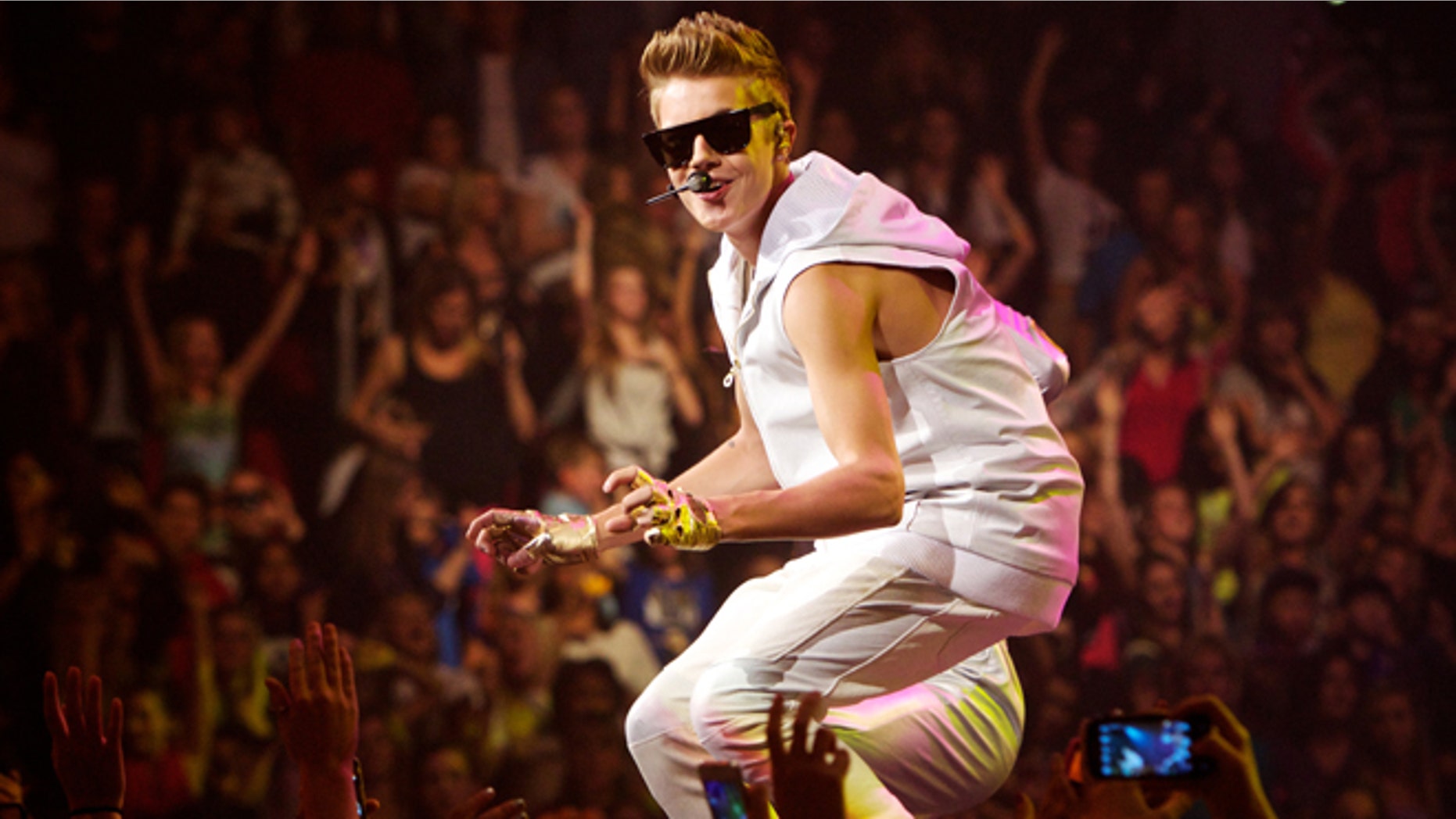 The Los Angeles County Sheriff's lieutenant who ordered the search of Justin Bieber's mansion is bristling at suggestions the show of force was too much for a teen idol, noting that two of the singer's bodyguards have criminal records and one was armed.
Lt. David Thompson, who sent 11 squad cars and a dozen detectives to execute a search warrant at the heartthrob's $6.5 million Calabasas mansion Tuesday after a neighbor complained he egged his home, told FoxNews.com he pulled back a SWAT team, and wishes he had ordered more officers to the scene.
"I'm being criticized for having too much, but I don't think I had enough," said Thompson, adding that Bieber's property is 10,000-square feet with a "humongous" garage and guesthouse.
"I'm being criticized for having too much, but I don't think I had enough."
"We were dealing with three locations," he said, "And we had no idea how many people were in that house. He [Bieber] has had so many people in there before --  some tied to guns, drugs and all kinds of things.
"The decision was based on how many people to expect, which we didn't know, and it was also based on previous contacts, which have always been negative," Thompson told FoxNews.com. "I stand by my decision.
"We had 12 detectives and there were in fact seven people at the house. To me, those odds aren't that good," he said.
Thompson also revealed that he and his deputies had a "lengthy discussion" over whether to send a SWAT team when they learned that two of Bieber's security guards had previously been arrested in Florida and that one was armed inside the garage.
Bieber's neighbor called police Thursday night to report the pop star was hurling eggs at his home. When authorities arrived, they found $20,000 worth of damage to the neighbor's property, Thompson said.
"The victim and his young daughter were in the line of fire for the eggs, which is an assault," Thompson said.
Thompson explained that the egg attack is considered a felony and not a misdemeanor because the damage far exceeded $400, which would have classified it as a misdemeanor.
Thompson said that a search warrant was written by police and then taken to a judge, who authorized a search of the sprawling home early Tuesday morning.
"When we got there, we were looking for anything that would support the crime," Thompson said. "We were not looking for eggs. We were looking for security footage, which we did get."
Thompson said the security video taken from Bieber's home is currently being examined. He also said that authorities found drugs -- initially believed to be cocaine -- in the possession of Bieber's friend, 20-year-old Xavier (Lil Za) Smith.
He said it was determined at the scene that the drugs were "definitely illegal." He said it appears the substances consisted of "Molly," a form of Ecstasy, and Xanax, an anti-anxiety drug for which Smith did not have a prescription.
Bieber has not been ruled out as a suspect in the egg attack, which is actively being investigated, Thompson said.
"He has not been arrested, but he's not been ruled out," Thompson said of Bieber. "The neighbor identified him and he is a suspect in this case."
"We want to get evidence that would either solidify this case or possibly exonerate him," he said.