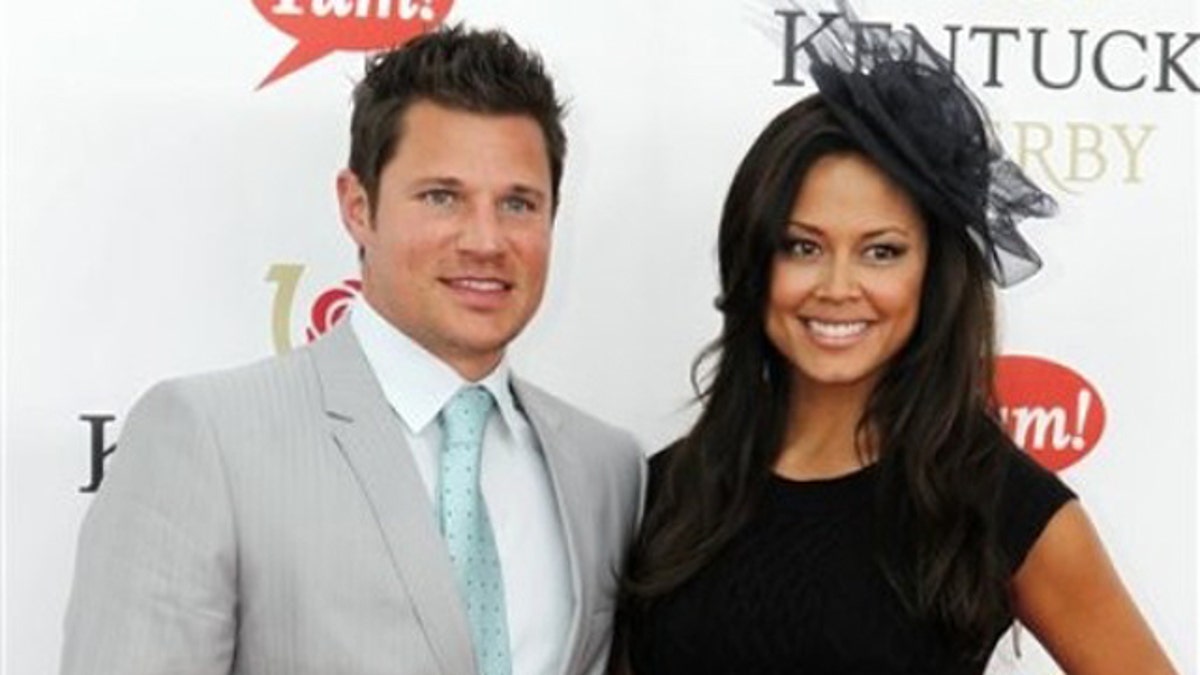 LOS ANGELES – Vanessa Minnillo and Nick Lachey are expecting their first child, the 98 Degrees singer announced Monday.
Speaking on ABC's "Live! With Kelly," which he was co-hosting, Lachey said that his wife was due in "late summer, early fall."
"I've had a chance to do a lot of great things in my career and my life but this is the one thing that, more than any other, I look forward to," he said. "The fact that it's actually here, it's overwhelming."
He added that he and NBC's "Wipeout" host Minnillo were not certain about names yet but they liked the name Sophia for a girl.
Minnillo, 30, and Lachey, 37, married in July 2011.
It was the second time down the aisle for the former pop star, who was married to singer-turned-fashion-mogul Jessica Simpson from 2002 to 2006. Much of their married life was televised for the MTV reality show, "Newlyweds: Nick and Jessica."
Lachey met Minnillo in 2006 after she starred in Lachey's music video for his single "What's Left Of Me" -- his song about recovering from his split with Simpson.
Simpson is currently heavily pregnant with her first child with her fiance, former NFL player Eric Johnson.