Nice dreams: Cheech Marin waxes about beauty, the Day of the Dead and 'The Book of Life'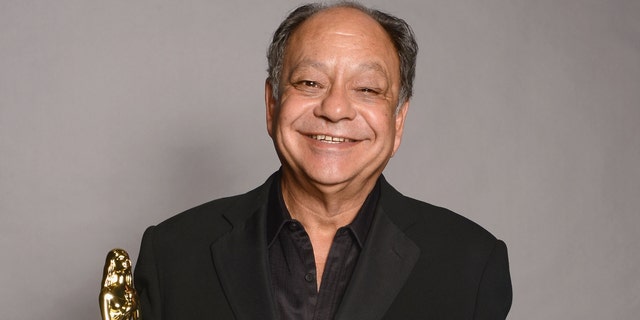 NEWYou can now listen to Fox News articles!
Cheech Marin has been a lover of art since he was a child. He would go to the library and mull over the various books on the great artists in history.
As an adult, he began collecting his own art and now more than 700 pieces of Chicano art, which he takes around the country.
"You can't love or hate Chicano art until you see Chicano art," he told Fox News Latino recently.
The comedic actor's love for art shines through when he talks his upcoming animated film, "The Book of Life," which hits theaters Friday.
"It's wonderful," Marin gushed. "It's very colorful. It's a great story with drama and comedy."
The film's frames are packed with vibrantly colorful, detailed imagery inspired by Latin American folklore and art as imagined by director Jorge Gutierrez, who is known for the animated series "El Tigre: The Adventures of Manny Rivera."
"I knew his show. Actually my grandkids got me into it," Marin said. "So I was familiar with the art."
But it was not until executive producer Guillermo del Toro jumped onboard that Marin got the call to be part of the cast.
"We have a real diverse cast of Latino and non-Latino," he said. "Ice Cube has a part, and he was great."
The comedy centers on El Día de los Muertos, or the Day of the Dead, a traditional Mexican holiday in which people honor relatives who have passed away.
For Marin, whose parents were Mexican, the holiday is very special and personal. Growing up he would always go to the cemetery to honor the dead, and his family would have altars all around the house.
"We'd ask them for money," the actor quipped.
"The Book of Life" focuses on a romantic triangle between three friends: free-spirited Maria (voiced by Zoe Saldaña), the vain military hero Joaquin (Channing Tatum) and Manolo (Diego Luna), the scion of a long line of bullfighters whose true passion is music.
Marin, 68, plays Pancho Rodriguez, a member of a Mariachi trio that follows Manolo, trying to help him.
"I love to sing. I've been doing it since I was a kid. I love to sing especially when it's comedy," he said, adding that all kinds of music are at play in "Book of Life."
"(People) are going to laugh," Marin said. "It's persistence in the face of adversity. It's art."
Follow us on twitter.com/foxnewslatino
Like us at facebook.com/foxnewslatino