Omarosa Manigault, an aide to President Trump, caused a stir in New Orleans at the National Association of Black Journalists conference.
According to Page Six, New York Times journalist Nikole Hannah-Jones was set to be the moderator for a panel discussing police brutality on Friday featuring panelists Valerie Castile, Sandra Sterling and the New Yorker's Jelani Cobb. The newspaper reports Manigault was added as a panelist, and Hannah-Jones and Cobb decided to drop out of the event.
Hannah-Jones told Fox News via email, "I pulled out but not because Omarosa was invited."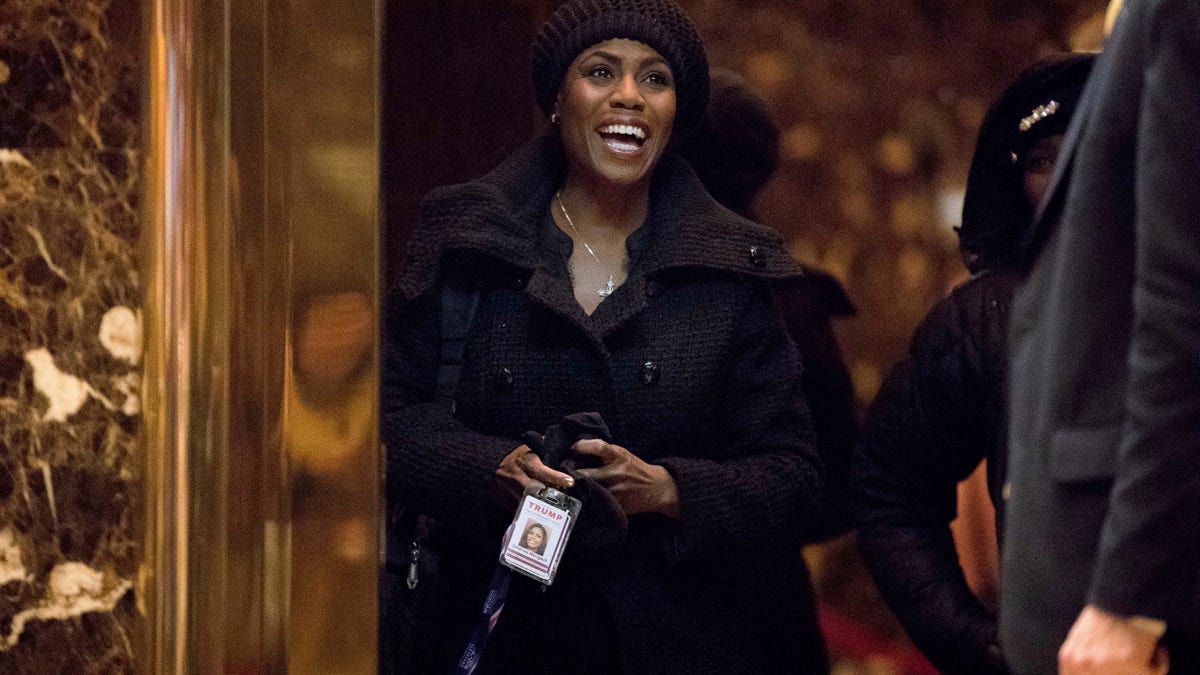 Cobb told Page Six he too did not change his mind about participating just because Omarosa had been added.
"[It] wasn't simply the addition of Omarosa," he said. "It was that she was added at the eleventh hour and it was unclear whether we would be able to discuss substantive issues regarding the administration and its policing policies. Also, the panel was very disorganized, and basic things like format were not clear."
Meanwhile, Bounce TV's Ed Gordon stepped in as replacement moderator and shared a message to his 17,000 Twitter followers on Friday about the panel shake-up.
"My career has been built on controversial interviews. Let's see what happens today," he wrote, linking his message to the Page Six story about Omarosa.
On Friday, Cobb retweeted a message replying to Gordon's statement that read, "It's not an interview if you can't ask her real questions."
Manigault, Jelani Cobb and the NABJ did not return Fox News' requests for comment.