New Discovery series 'I Was Impaled' highlights horrifying, extraordinary medical rescues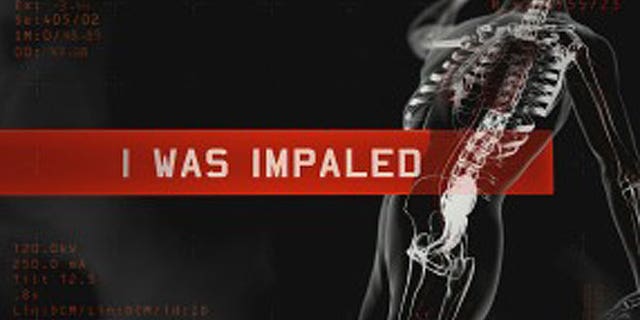 Discovery Fit & Health is always pushing the envelope with their programming, but the network is going a step further with their new show, "I Was Impaled," which features unbelievable stories of people who ingested or pierced their bodies with foreign objects.
The show follows people's journeys as they discover the items and then the awe-inspiring medical techniques used to remove them. Sometimes, the objects are lodged deep within the patient for days, months or even years.
From fence posts going through people's brains to french fries tearing a man's esophagus to a pair of garden shears going through a gardener's eye, "I Was Impaled" not only follows the victims but the expert work of the EMTs, fireman and doctors.
The episodes include names like "Unwanted Guests," "Don't Pull It Out," and "Who Said Exercise Was Good for You."
"I Was Impaled" premieres Saturday, Sept. 8 at 10pm ET/PT on Discovery Fit & Health.