Netflix sends lighthearted cease and desist letter to 'Stranger Things' pop-up bar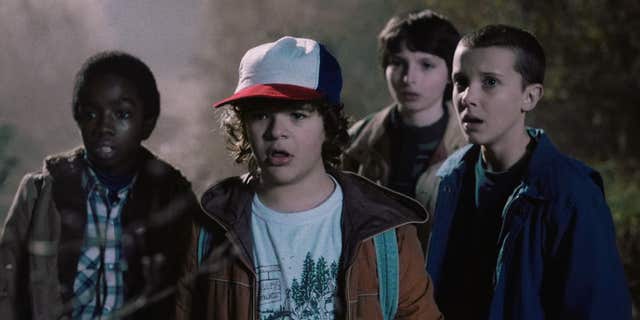 NEWYou can now listen to Fox News articles!
All unlicensed good things must come to an end. That's the lesson that the "Stranger Things"-themed pop-up bar in Chicago is learning this week after receiving a rather kind, but stern, cease and desist letter.
The Upside Down pop-up bar in Chicago received a lot of praise from locals when it opened in August for a six-week run. It featured decor designed to look like popular sets from the hit Netflix show, including the alphabet Christmas light wall in Joyce Byers' home as well as specialty cocktails like "Eleven's Eggo's," with maple syrup flavor, according to Chicago Eater.
However, Variety reports that the owners were considering extending the run through October, to coincide with the premiere of "Stranger Things" Season 2. Unfortunately, that was something that Netflix simply couldn't allow. The owners reportedly received a cease and desist letter from the streaming service that asked them to stop in a very on-theme fashion.
"My walkie talkie is busted so I had to write this note instead," it begins, per DNA Info Chicago, which first reported the letter. "Look, I don't want you to think I'm a total wastoid, and I love how much you guys love the show. (Just wait until you see Season 2!) But unless I'm living in the Upside Down, I don't think we did a deal with you for this pop-up. You're obviously creative types, so I'm sure you can appreciate that it's important to us to have a say in how our fans encounter the worlds we build."
The letter went on to politely ask that they not extend their run past its originally-planned six weeks. Additionally, it encouraged the owners to reach out to Netflix for permission in the future if they plan to do something like this again.
"We love our fans more than anything, but you should know that the demogorgon is not always as forgiving. So please don't make us call your mom," the letter ends, invoking the name of the titular monster from Season 1.
"Stranger Things" Season 2 is set to drop on Netflix on October 27.