NBC News boss, under fire, announces review of Matt Lauer allegations, vows 'most severe' punishment for those who kept silent
Embattled NBC News President Noah Oppenheim told employees Friday that he had launched an investigation into who knew about fired "Today" host Matt Lauer's bad behavior and didn't report it -- and promised harsh retribution for any employee who had kept silent.
The New York Post reported that Oppenheim made the comments at a tense meeting with the staff of NBC's prestigious "Nightly News" program.
"I can tell you, on a personal level," Oppenheim said, "that if there is anyone who works here, who still works here, who knew about this and didn't report it, this is going to be dealt with in the most severe way possible. And that is why were are conducting this review."
Lauer was fired late Tuesday after he was found to have carried on "inappropriate sexual behavior" with a female colleague. The next day, a shocking report in Variety detailed multiple claims of crude behavior by the morning show star.
Among the allegations: that Lauer once gave a colleague a sex toy with an explicit note about how he wanted to use it on her; that he exposed himself to another female co-worker; that he would question female producers about their sex lives; and that he would talk about which co-hosts he would like to sleep with. Variety also said Lauer had a secret button under his desk that allowed him to lock his office door remotely, affording him privacy for his sexual conquests.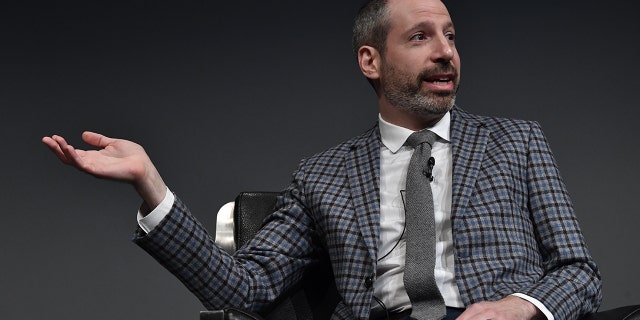 The New York Times later reported that Lauer allegedly "summoned" a married co-worker to his office for sex in 2001 and had sex intensely with her over the back of his chair until she fainted and had to be taken to a nurse.
Oppenheim and his boss, powerful NBC News chairman Andy Lack, have insisted that they had no idea Lauer was engaged in sexual improprieties with staff, despite the two executives having career-long close ties to the now disgraced TV icon.
According to the Post report, Oppenheim told the "Nightly News" staff that he was only aware of reports "in the National Enquirer and other places ... that Matt had relationships with other celebrities [and] those people had denied it, as had he."
"In terms of what I personally knew, I think I knew what anyone who has walked into a supermarket for the last 20 years knew," Oppenheim said.
Lack, who does not appear to have been at the "Nightly News" meeting, issued a corporate memo earlier in the day announcing that NBC News would be holding sexual harassment training. His statement took no personal responsibility. Lack has been otherwise silent since he announced Wednesday morning that Lauer had been let go.
Since then, Lack and Oppenheim have been the subjects of a barrage of media accounts claiming they were well aware of Lauer's peccadilloes, but along with their predecessors had allowed NBC's biggest star -- who was worth hundreds of millions in revenue -- to run rampant inside 30 Rock.
The Post reported that Oppenheim's words on Friday fell flat. "There is a lot of anger among the NBC News staff," one anonymous staffer told the paper. "Noah tried to calm the situation and failed. He came to the 'Nightly News' meeting Friday afternoon and had a lot of nothing to say."
NBC insiders told Fox News that Oppenheim was very much "on the defensive" in Friday's meeting and that Oppenheim's investigation was being greeted with incredulity.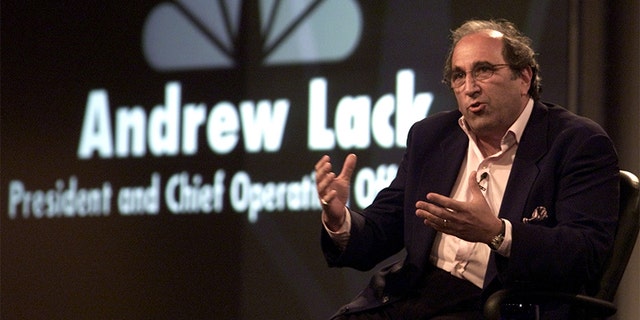 "Why don't he and Andy look in the mirror and deal with themselves 'severely'?" one insider said. "This is a desperate joke."
Media insiders speculated to Fox News that Lack and Oppenheim may be trying to pass blame to other executives who formerly oversaw "Today". Many of those executives no longer work at NBC, having been dismissed in the shakeups that followed Comcast's acquisition of NBC Universal.
These insiders also told Fox News they believe Oppenheim's comments to the "Nightly News" staff were actually designed to mollify Lack's bosses at Comcast, who are under pressure to commission an independent review, one that Lack would presumably not control.
During Friday's meeting, Oppenheim also told NBC staff that because Lauer had been fired for cause, he would not receive any severance or payout of his contract, said to be worth around $25 million per year.
NBC, Lack and Oppenheim have not responded to Fox News' requests for comment.