Natalie Morales denies rumors she had an affair with Matt Lauer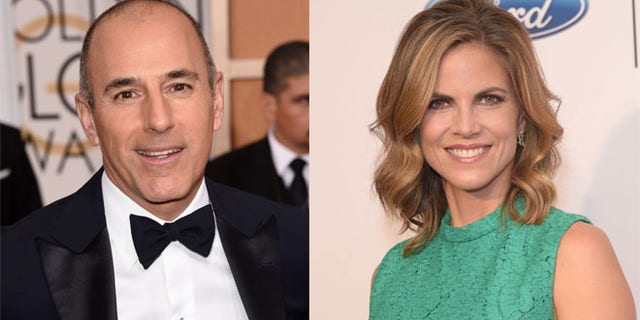 NEWYou can now listen to Fox News articles!
Natalie Morales' recent move from the "Today" show to "Access Hollywood" has been marred by ongoing rumors that she had an affair with her co-host Matt Lauer.
The TV host is denying reports of the alleged affair, which some speculate was one of the reasons she decided to head out west in the first place.
"There is absolutely no truth to this completely absurd story," Morales said, according to New York Post's Page Six. "It is damaging, hurtful and extremely sexist."
A source told Page Six that there speculation that this alleged affair is a reason for her movie because "Matt didn't want to work her" despite once being one of her biggest supporters.
"There's an awkwardness between Matt and Natalie," the source added. "He protected her for a long time and now it seems like something has gone awry… (A scandal) is the last thing NBC wanted after the Ann Curry debacle."
However a separate source said there is no validity to the speculation and that she wanted to move to L.A. because her husband moved to California for work.
"NBC News loves her. Her contract was up in the fall and she wanted to try something new," the source added. "She wanted to go to LA. (NBC) wanted to keep her."
The rumors of Morales and Lauer having an affair have persisted for years, ever since Katie Couric was a co-host.
Morales has continually denied the reports.
"I have proven myself in all aspects of my job as a news professional and journalist, and am adding to my role, taking on three jobs with 'Access Hollywood Live' and 'Access Hollywood,' in addition to 'Today,'" she said. "This move was dictated by me and my desire to grow in my career. Any insinuations beyond that are uninformed."
As for Lauer, he said: "Every aspect of this story is untrue, and it's frankly sad that someone would tell lies to harm everyone involved."
It was announced in May that Morales would be heading to Los Angeles.
Like us on Facebook
Follow us on Twitter & Instagram