MTV Promises Cultural Organization It Will Ease Up on Use of Term 'Guido' in 'Jersey Shore'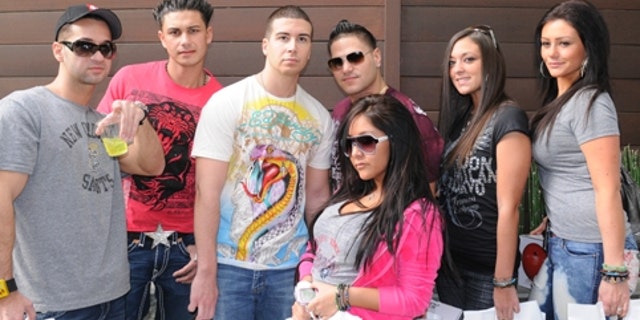 SEASIDE HEIGHTS, N.J. – The head of an Italian-American group says the producers of MTV's "Jersey Shore" reality show plan to go easier on Italian references in the show's second season.
Andre DiMino, national president of UNICO, said he met with officials of MTV's parent company, Viacom Inc., and they promised to cut down on references to Italians, shots of the Italian flag and the use of terms such as guido, which some Italian-Americans find offensive.
RELATED: Mike 'The Situation' Releases His Rap Song
"I'm cautiously optimistic," DiMino said. "With a program like this it's still trash television, and it would be unfortunate if they don't de-Italianize the program."
MTV listened to everything DiMino said and "made some adjustments," spokeswoman Ariana Urbont said.
SLIDESHOW: The Cast of 'Jersey Shore' Hard at Work
"However, our role is to document the cast, and however they refer to themselves we don't interfere," she said.
Sounds like we got a Situation here.
Cast member Nicole "Snooki" Polizzi has no problem using the G-word. She said her fans in New Jersey miss her and she's looking forward to getting back to POLL: Which 'Jersey Shore' Star Will Make It Out Alive
Seaside Heights when filming resumes next month on the show, which focuses on the escapades of a group of 20-something Italian-Americans at a shore house.
"I'm excited to see the guidos and be back in my homeland, my hometown, and party it up at the shore," she told The Associated Press. "I think it misses me. We're not representing Italians, we're not representing any type of nationality. It's a lifestyle to be a guido, guidette."
Last year, cast members including Mike "The Situation" Sorrentino needed bodyguards to keep away those who thought the show was promoting a negative stereotype. This year, the bodyguards may be busy keeping away the fans.
Alyssa Esposito, a 20-year-old fan of the show, can't wait until it returns to Seaside Heights.
"I think there's going to be a lot more people, and they are definitely going to need bodyguards cause there's a lot of girls," she said. "There are going to be so many girls."