MSNBC star Joy Reid apologizes for 'hurtful' comments: 'The person I am now is not the person I was then'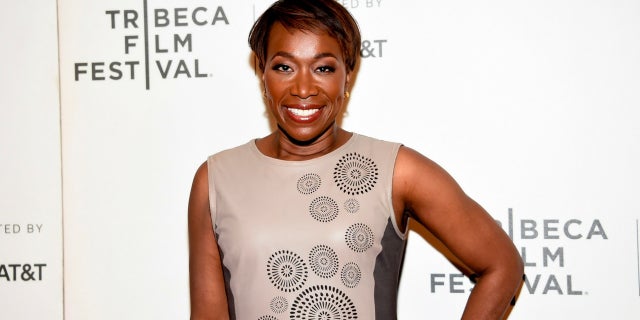 MSNBC star Joy Reid opened her show "AM Joy" Saturday by apologizing for any past comments on her blog that belittled or mocked the LGBTQ community and admitted her old blog may have not been hacked.
Reid addressed the controversy related to old blog posts where she appeared to have mocked gay people and individuals who were allegedly gay. Reid acknowledges she has said "dumb" and "hurtful" things in the past.
"The person I am now is not the person I was then," she said.
MSNBC STAR JOY REID'S CLAIM THAT HACKERS PLANTED HOMOPHOBIC SLURS FALLS APART UNDER SCRUTINY
Reid claimed earlier this week that somebody hacked into her account. A Twitter user unearthed the posts last week, claiming they came from Reid's now-defunct blog, according to The Hollywood Reporter. Reid hired a cybersecurity expert to investigate while the FBI also announced they were probing her claims.
However, Reid was unable to verify her claim that her account was hacked during her show Saturday. She admitted that the posts "do not appear to have been the result of hacking or tampering."
"When a friend found them in December and sent them to me, I was stunned," she said "Frankly, I couldn't imagine where they'd come from or whose voice this was. The reality is they have not been able to prove it."
Reid did not take credit for the posts but said she has written anti-gay things previously.
MSNBC'S EMBATTLED STAR JOY REID COULD BE IN SERIOUS TROUBLE IF SHE LIED ABOUT HACKERS PLANTING SLURS
"I looked back on some of the ways I've talked casually about sexual gender and orientation and I wonder who that even was. I'm heartbroken that I didn't do better back then. The reality is I have to own the things I've written and tweeted and said," she said.
Following the controversy, MSNBC and NBC News has remained mostly quiet. NBC News is currently dealing with a crisis involving former "NBC Nightly News" anchor Tom Brokaw. The former anchor is accused of sexual misconduct.
Following the blog post incident, the Daily Beast suspended Reid, who was a paid contributor for the media outlet.
Fox News' Brian Flood and the Associated Press contributed to this report.