Moviemaker Michael Moore wishes Karl Marx a happy 200th birthday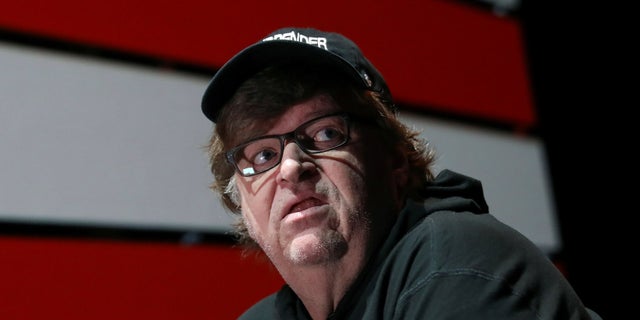 NEWYou can now listen to Fox News articles!
Controversial filmmaker and vocal Trump critic Michael Moore, took to Twitter Saturday to extend enthusiastic birthday wishes to Karl Marx, the German philosopher, economist, historian, journalist and revolutionary who published "The Communist Manifesto" in 1848.
Moore, famous for films that have advocated universal health care and put capitalism in the crosshairs, tweeted an endearing message seeming to praise Marx and, in a series of tweets to follow, defended his name against those who attempted to "distort" it.
Moore went on to compare Marx to Jesus Christ, saying that his name has been used by "ruthless men" in the same way those in the "alt-right" use Jesus' name to "pull the wool over people's eyes."
The multimillionaire, who's made his wealth from the capitalist market, seemed to reference unsourced polls that showed that "the majority of American youth and young adults prefer socialism over capitalism."
A Gallup poll taken in May 2016, just months before the presidential election, found that 57 percent of young Americans between the ages of 18 and 29 have a positive view of capitalism. That poll found that on balance, 60 percent of Americans hold a positive view of capitalism.
Moore finished his birthday wishes by sharing an opinion piece from The New York Times titled "Happy Birthday, Karl Marx. You were Right!"