Morgan Freeman Divorce Finalized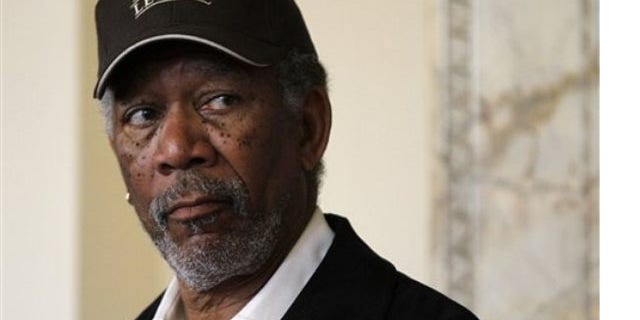 JACKSON, Miss. – Actor Morgan Freeman and his wife have finalized their divorce in Mississippi.
A Tallahatchie County judge entered the divorce decree on Sept. 15, William R. Wright, an attorney who represented Freeman, told The Associated Press. Terms of the divorce are sealed, Wright said.
"It was done without a trial," Wright said Friday. "Everybody is glad it's over."
Freeman and his now ex-wife, Myrna Colley-Lee, had separated in December 2007 after 26 years of marriage. The divorce was filed under seal in July 2008.
Wright said both Freeman and Colley-Lee live in Tallahatchie County in northern Mississippi where Freeman has a ranch near Charleston. Colley-Lee is a theater and film costume designer.
Kay Farese Turner of Memphis, Tenn., who represented Colley-Lee, said Friday that both parties "were relieved and pleased with the terms of the settlement."
Turner said Colley-Lee decided to remain in Mississippi because she has been active in the Charleston area with the schools and various arts programs.
"She has lots and lots of friends there and she had decided to stay there," Turner said.
The couple married on June 16, 1984.
In November 2009, Freeman settled a lawsuit related to a 2008 car accident that seriously injured him and a passenger. Demaris Meyer filed the lawsuit against the Academy Award-winning actor, claiming Freeman had been drinking the night of the accident and was negligent when the car ran off the side of a rural highway near his home. No charges were filed.
It was not long after the wreck that Freeman's friend, business partner and lawyer, Bill Luckett, told reporters Freeman and his wife had separated and filed for divorce.
Freeman, 73, won an Oscar for his performance in 2004's "Million Dollar Baby." His screen credits also include "The Dark Knight," "Bruce Almighty," "The Shawshank Redemption" and "Driving Miss Daisy."