'Mister Rogers' Neighborhood' castmate says beloved TV host was the real deal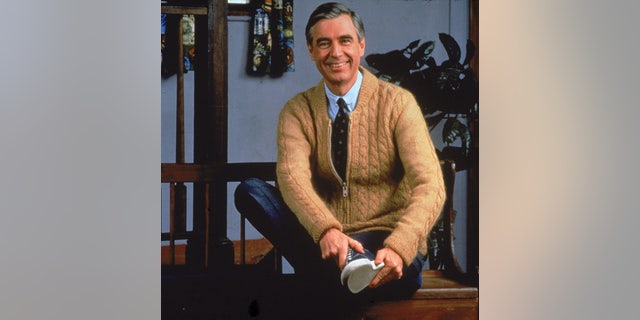 It really was a beautiful day in the neighborhood for those who've worked with Fred Rogers, lovingly known as "Mister Rogers" by generations of children across the country.
The television host, who captivated young viewers with songs, stories and heartfelt-advice, died in 2003 at age 74 from stomach cancer. He starred in "Mister Rogers' Neighborhood" from 1968 until 2001.
MORE: TOM HANKS SET TO PLAY MISTER ROGERS IN UPCOMING BIOPIC
His former cast mate still has fond memories of the beloved, soft-spoken star.
"One day, he was changing out of his loafers into sneakers, and he wore a size 10, but the crew gave him a size 8," David Newell, who played Mr. McFeely on the series, told Closer Weekly. "He was trying to get his foot into the sneakers, and the crew started laughing, then Fred Rogers just broke up laughing."
Newell noted that as much as Rogers enjoyed working on the series, he also found joy in the privacy of home. The Protestant minister was recognized as a devoted family man who was married to his college sweetheart Joanne Rogers for 50 years until his death. The couple shared two sons.
"They were perfect together," added Newell. "They were both musicians, and they had twin pianos in their living room, which they would play together."
Joanne would go on to tell The New York Times that her husband was the same man on-camera as he was off. When not filming, Rogers was a vegetarian and dedicated lap swimmer who didn't smoke or drink.
The New York Times also reported that many of Rogers' signature cardigans were knitted by his own mother.
Rogers would enjoy lasting success educating and entertaining children. The newspaper added that, among numerous awards for excellence and public service, Rogers also won four daytime Emmys between 1979 and 1999, as well as a lifetime achievement award from the National Academy of Television Arts and Sciences in 1997.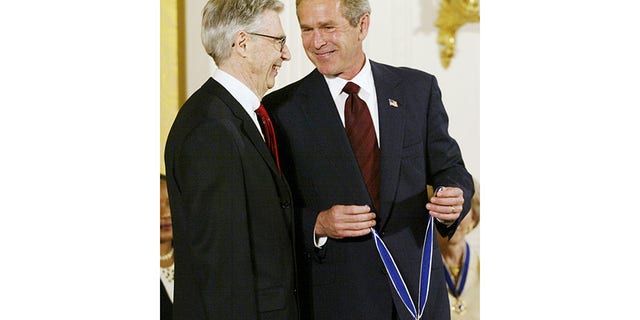 In 2002, President George W. Bush gave Rogers the Presidential Medal of Freedom.
"Fred's passion for quality kids' TV inspired generations," insisted Newell. "He went into TV because in the '50s he saw a lot of people throwing pies in each other's faces and said, 'We can do better.' He was the real thing."
Rogers had a good eye when it came to finding quality talent for his show. In 1974, a young Michael Keaton would appear on the series before finding fame as an actor.
"One day, Michael and the crew did a skit and wanted Fred to see it," recalled Newell. "Fred came into the office laughing and said, 'That kid is going to be a star,' and Michael proved him right."